Low mortgage rates vs CGT
Plunging mortgage rates will stimulate the housing market but it is the prospect of tax change that will have the bigger market impact, Westpac's chief economist says.
Tuesday, April 16th 2019, 10:19AM
by The Landlord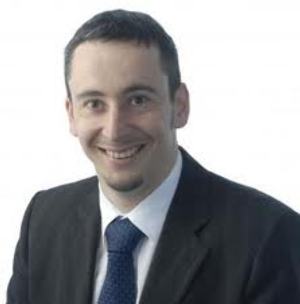 The market is at the midst of a tug-of war between falling mortgage rates and policy changes, including tax proposals and the foreign buyer ban, according to the bank's latest Home Truths report.
Westpac chief economist Dominick Stephens says the battle between the immovable object of falling interest rates and the unstoppable force of tax change is going to intensify.
"Mortgage rates are plunging right now – in a couple of months' time that will come through as a major stimulus to the housing market.
"But the capital gains tax debate is about to come to a head and the current popularity of the Labour Party is surely convincing people that a capital gains tax is more likely to become reality.
"The exact form of a capital gains tax may be uncertain, but the one sure bet is that it will affect residential investment property."
Westpac's report says that while there was a brief flutter of stronger housing market data over summer, heading into autumn, the March data was very weak.
The REINZ data had market turnover dropping once again, leaving sales activity 13% lower than a year ago, and the drop-in turnover occurred in almost every region.
At the same time, the House Price Index had Auckland prices falling more sharply in March and New Zealand excluding Auckland experiencing a slower rate of price increase.
Stephens says a decline in market turnover is a reliable signal of price weakness ahead.
"In Auckland and Waikato, there has also been a distinct rise in the inventory of unsold properties on the market, which is a second sign of price weakness ahead."
It appears that tax changes and the foreign buyer ban are the dominating force in the market, he says.
This will lead to a weaker housing market overall, but Westpac's assessment of the balance still favours rising house prices in the short run.
"We have slightly upgraded our nationwide house price inflation forecast for 2019 to 3.5%, because we expect the market to respond to low mortgage rates.
"But we remain convinced that tax change will win in the long run – we expect house prices to fall in the early-2020s, especially if a capital gains tax is introduced."
Read more:
Auckland sales at lowest since 2008
Comments from our readers
No comments yet
Sign In to add your comment