CGT reprieve
New Zealand will not see the introduction of a capital gains tax after the Coalition Government was unable to reach a consensus on the issue.
Wednesday, April 17th 2019, 3:04PM
by Miriam Bell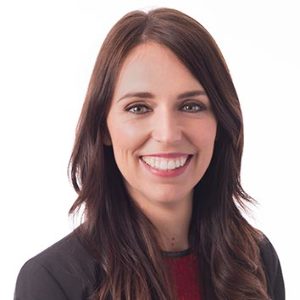 After months of concerned anticipation for investors, the Coalition Government today shocked everyone by announcing they won't be proceeding with the Tax Working Group's controversial capital gains recommendations.
Prime Minister Jacinda Ardern says that after significant discussion the parties in the Coalition Government have been unable to reach a consensus.
As a result, they will not be introducing a capital gains tax and they have agreed no further work is necessary on that aspect of the TWG's report into tax reforms.
Ardern says she believes there are inequities in our tax system that a capital gains tax in some form could have helped to resolve.
"But while I have believed in a capital gains tax, it's clear many New Zealanders do not. That is why I am also ruling out a capital gains tax under my leadership in the future."
The TWG was a valuable exercise that has delivered some useful suggestions well beyond just the debate on CGT, Ardern says.
"In fact, the majority of recommendations will either be investigated further or have formed part of our work programme."
The announcement should come as a pleasant surprise to property investors who were preparing for the worst – a capital gains tax solely focused on rental properties.
However, while a capital gains tax is out, in the Government's formal response to the TWG's report, Finance Minister Grant Robertson confirms that options for targeting land speculation and land banking will be explored.
He says they intend to direct the Productivity Commission to include vacant land taxes within its inquiry into local government funding and financing.
The Government is now set to release a refreshed tax policy work programme mid-year.
Meanwhile, New Zealand First leader Winston Peters, who has long been thought to be opposed to a capital gains tax, says they listened to the public very carefully during the public discussion of the TWG's recommendations.
The Government's decision to not introduce a capital gains tax provides certainty to taxpayers and businesses, he says.
"There is already an effective capital gains tax through the Bright Line test brought in by the last National Government. New Zealand First's view is that there is neither a compelling rationale nor mandate to institute a comprehensive capital gains tax regime."
Read more:
Capital gains tax on the cards
Comments from our readers
No comments yet
Sign In to add your comment