Manage your value expectations
Property owners thinking of selling up are being told to manage their expectations as the latest QV data highlights that New Zealand's housing market is slowing, but steady.
Thursday, June 6th 2019, 6:56AM
by Miriam Bell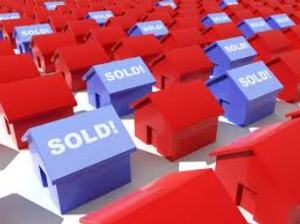 The latest QV House Price Index figures leave little doubt that value growth continues to decelerate nationwide.
Not only has the rate of annual growth dropped from 6.9% in May last year to 2.3% in May this year, but the rate of quarterly value growth fell to 0.1%. This has left the average national value sitting at $686,954.
At the same time, value growth across the Auckland Region decreased by 2.1% year-on-year and by 1.4% over the past quarter, leaving the region's average value at $1,030,439.
QV senior consultant Paul McCorry says that, alongside Auckland, the other major centres are seeing their markets soften.
The Wellington region has seen values plateau over the last three months, growing by just 1.0% to an average value of $706,517.
Likewise in the Dunedin market, which has been a star performer of late, the rate of value growth has also now started to slow.
Over the past three months, it turned in growth of just 1.6% which puts its average value at $456,183.
Yet McCorry says many regional centres are still very much in the upward stage of their growth cycle and continue to achieve strong yearly and quarterly value increases.
"These areas, which are generally more affordable such as Wanganui, Manawatu and Palmerston North, continue to attract plenty of buyer demand.
"Attractive lifestyle regions such as the Bay of Plenty and the Hawkes Bay continue to post good year-on-year growth, which shows there is still plenty of scope for continued growth in these appealing locations."
See QV House Price Index table May 2019 here.
While the ditching of the capital gains tax proposal and the current historically low mortgage rate environment is good news for borrowers, the property market has changed.
McCorry says well-presented and competitively priced homes continue to attract multiple offers, but gone are the days where every vendor is guaranteed a handful of sealed envelopes on tender day.
That means sellers and their agents are having to work harder to attract buyers towards higher-value properties and competitive pricing is an increasingly important part of the sales process.
"Managing expectation remains key for real estate agents, particularly in the major cities where there can be a disconnect between the vendors price expectations and what buyers are willing to offer.
"While it isn't a buyers' market just yet, this trend does represent a shift in power to some degree."
But he adds that, as winter settles in, it will be no surprise to see listing numbers reduce and days to sell increase. "It is very plausible that minor negative growth will persist in Auckland and perhaps in other regions.
"However, despite the subdued activity, the current low interest rate environment coupled with LVRs designed to insulate the market against a major downturn should mean that similar market conditions will prevail over the coming months."
Comments from our readers
No comments yet
Sign In to add your comment