Prices under pressure
Supply squeeze is continuing to put pressure on asking prices with new Realestate.co.nz data showing four regions hitting record high prices.
Monday, July 1st 2019, 10:21AM
by The Landlord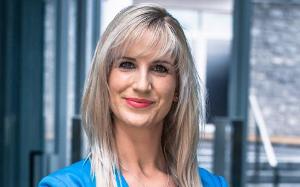 Wellington, Canterbury, Manawatu-Wanganui and Southland all saw record average asking prices in June, according to the real estate website.
The Manawatu-Wanganui region led the way in June. It saw a 7.2% increase in its average asking price, as compared to May, which left it at $425,239.
Next up, the Wellington region saw a 3.8% rise to $710,006 which means it has jumped up over the $700,000 mark for the first time.
Canterbury's average asking price was up 2.2% to $513,586 while Southland's was up by 1.6% to $350,321.
The Auckland region also saw an increase in its average asking price in June, after three consecutive monthly falls over March, April and May 2019.
It has lifted back over the $900,000 mark to sit at $914,050, which is up 4.4% as compared to May 2019.
However, the national average asking price remained relatively flat with growth of just 0.4% on May, which left it at $659,442 in June.
Realestate.co.nz spokesperson Vanessa Taylor says that when they started collecting data 12 years ago, the average asking price for a home in New Zealand was $410,666.
By June this year, it had climbed to $659,422 which is a 60.6% increase on 2007, she says.
"All our average asking price highs are taken from 12 years' worth of data and our data shows that we continue to see the average asking price of property drive upwards at varying speeds."
One of the reasons for the ongoing growth in prices is the ongoing squeeze on supply, with fewer new listings coming on to the market.
Nationally, 7,545 new listings came onto the market in June. This was a 7.3% drop on June last year and a whopping 38.9% fall in new listings from the 12,345 recorded in January 2007.
Four regions also recorded all-time lows in new listings in June. They were Northland (down 17.1% year-on-year) Taranaki (down 16.9%), West Coast (down 30.6%) and Coromandel (down 22.5%).
New listings were also scarce in Auckland. They were down by 12.7% year-on-year but the total number of homes for sale was up 8.7% as compared to June 2018.
Taylor says that new listings have trended downward since 2007 and that means property seekers continue to get squeezed for choice.
"This tells us that homes are staying on the market for longer. If people are serious about selling their home to purchase another in the same market, then perhaps they want to consider the pricing at both sides of the equation when approaching their negotiations."
Comments from our readers
No comments yet
Sign In to add your comment