Pushing up the national average price
The main centres used to drive New Zealand's market but it was strong provincial markets that contributed to the national average asking price's rise in July.
Thursday, August 1st 2019, 6:46AM
by The Landlord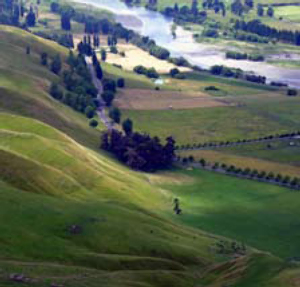 Realestate.co.nz's latest data shows the national average asking price was up by 1.6% to $669,941 in July, as compared to June 2019.
Provincial markets played a major part in the increase with four regions seeing all-time asking prices highs in July.
First among those regions was Taranaki, with an average asking price of $475,424 in July, which is up 11.6% on June.
At the same time, Taranaki is seeing its new listings dry up.
Realestate.co.nz spokesperson Vanessa Taylor says that for two months in a row, new listings have been scarce in the region.
"It was a similar picture in June and July last year, but listings are even fewer this year. In July, they were down by 23% the same month last year."
The other regions to hit all-time highs were Otago (up 11.2% to $454,727 from June), Hawke's Bay (up 6.8% to $579,647 in June) and Southland (up 6.7% to $373,897 from June).
New listings were also down in all these regions and Taylor says they are all showing the symptoms of a classic supply and demand situation.
But it is the Hawke's Bay which takes out the trifecta, in her view.
That's because it has a record high average asking price, a record low level of new listings and a record low number of total homes for sale in any month since data collection began 12 years ago.
Taylor says the region continues to grow in stature and it's not surprising that it's flourishing given its natural and lifestyle attributes.
"It was always an appealing place to live. But, anecdotally, it seems Aucklanders began to eye the Hawke's Bay as a place which could offer a permanent lifestyle change when property prices started to climb rapidly in the Auckland region."
The result is that now the Hawke's Bay market is a very tight one.
While provincial markets were the stars in July, the Auckland market also showed signs of life with the region's average asking price up 1.5% to $928,152, as compared to June.
Taylor says we are a long way from the peak of the heated property market when it was all about the Auckland region.
"However, we can't ignore the fact that the Auckland region is our biggest market," she says.
"And with the average asking price lifting for the second month in a row, we'll be watching with interest to see what happens during the rest of this quarter."
Meanwhile, in July, new listings nationwide were down by 2.8% as compared to July 2018. But total housing stock on market nationwide has gone up by 2.5% from July last year.
Comments from our readers
No comments yet
Sign In to add your comment