A tale of two cities prices
Asking prices in Auckland continue to decline while Wellington's asking prices are still running hot, according to the latest Trade Me Property Price Index.
Tuesday, August 20th 2019, 10:27AM
by The Landlord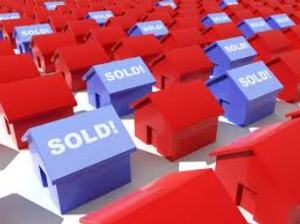 Auckland's average asking price fell by 2.2% year-on-year in July to $875,450 – which is the region's lowest average asking price since September 2016.
Trade Me Property's Aaron Clancy says it the fourth consecutive month Auckland's property prices have dipped and it leaves the average asking price down by almost $71,000 from the peak in October 2018.
"After years of eye-watering price increases the heat has well and truly been taken out of the Auckland property market."
"With interest rates hitting all-time lows and property prices dipping it's not surprising that we saw a surge of demand for Auckland properties in July, with listing views up 10% on last year."
Looking around the region, Auckland City's average asking price fell below the $1 million mark for the first time in almost a year to $987,250, dipping 0.4% on last year.
The average asking price in North Shore City fell 1.4% to $1,081,300 while Waitakere City dipped 0.7% to $799,250 in July.
In stark contrast, Wellington's average asking price rose by 9.4% year-on-year to $636,250 in July.
Clancy says it's full steam ahead for the Wellington property market after average asking prices have gone up by $54,750 in just 12 months.
"It's not showing any sign of slowing down either, with the last two years seeing the most rapid increases.
"With the spring selling season around the corner we expect to see a flurry of activity in the market and we think more record asking prices are likely in the capital."
While every district saw a solid year-on-year increase, the big movers in Wellington were those just outside the central city, Clancy says.
"Property prices in Porirua and Upper Hutt saw strong double-digit growth in July, with the average asking price jumping 15 and 14.5% respectively."
"Interest in Wellington property listings also remained strong in the middle of winter with the number of views up 7% year-on-year."
Hamilton's market also turned in a strong performance in July. It's average asking price rose in line with price growth in the Waikato region, with the average asking price climbing 7% to $611,350.
Clancy says demand for Hamilton properties is on the rise as more Kiwis look to buy in the 'halo' regions around Auckland. "The city is experiencing a surge of demand with the number of views on property for sale rising 11% on last year."
However, the regions turned in a mixed bag of results – although the national average asking price remained stable in July, up by 0.9% on last year to $638,500
Clancy says Manawatu/Whanganui, Otago and Southland all experienced strong double-digit growth and new records.
"Gisborne was also a strong performer with property prices jumping 18% year-on-year to $360,800. But Taranaki and Auckland, on the other hand, experienced a dip in average asking price."
Comments from our readers
No comments yet
Sign In to add your comment