Surge in rental demand in Palmerston North
Palmerston North's rental market is running hot with enquiries about rental properties skyrocketing up by 50% year-on-year in September, new Trade Me Property data shows.
Friday, October 18th 2019, 10:25AM
by The Landlord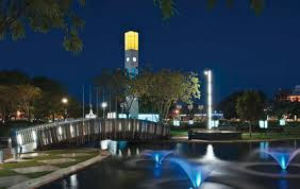 Rental demand is still running strong around the country with the national median rent up by 3.1% on last year to $495 per week, according to the latest Trade Me Rental Property Index.
However, this is slightly down on the $500 per week the national median has been sitting on in recent months.
Enquiries about rental properties shot up in a number of regions as compared to the year before. They were Gisborne (up 54%), Otago (up 44%) and Bay of Plenty (up 41%).
At the same time, a number of regions also experienced significant annual growth in their median weekly rents, with Manawatu/Whanganui (up 15.2% to $380) and West Coast (up 25% to $350) hitting new highs in September.
Trade Me Property's Aaron Clancy says it's classic supply and demand, if the supply of rental properties can't keep up with the demand then prices invariably start to rise.
In many parts of the country demand is easily outstripping supply and we're seeing rent increases, he says.
"As property prices continue to increase across New Zealand, people are renting longer than they have in the past, some parts of the country like Wellington are growing considerably too.
"This is driving demand in the rental market which means more competition and rising rents."
Trade Me's data shows the rental market which seems to be running particularly hot at the moment is Palmerston North's.
The city saw rental enquiries jump 50% on last year and its median weekly rent hit a new record after rising 18.6% to $415 in September.
Clancy says the number of rentals in the area fell 4% on September last year, so with rising demand and falling supply, it's not surprising that the median rent hit a new record in September.
All sizes and types of rental properties in Palmerston North saw an increase in median weekly rents, he says.
"Medium properties (3-4 bedrooms) had a strong year-on-year rent increase with the median weekly rent jumping 13% on last year to $440 per week.
"Rent for small properties (1-2 bedroom) rose 11% on last year to $300 per week."
Of New Zealand's main centres, Wellington was the stand-out performer in September after the median rent in the region rose by 10.4% year-on-year to $530 per week.
This does remain down from the record high rent of $565 per week seen in the Capital in December 2018.
But taking a closer look at the region shows that rents in Wellington City are edging closer to the $600 mark after the median weekly rent rose 9.4% on last year to $580 in September.
Rents in Lower Hutt rose 11% on the year prior to $500 per week, Masterton experienced a 10% jump to $385 and rents in Upper Hutt rose 8.4% to $450 per week in September.
Clancy says this is due to tight supply across the Wellington region.
"The number of Wellington properties available for rent was down 5% on last year while the number of enquiries across the region rose 4% on September 2018."
Going forward, Wellington rents are likely to keep rising, he says.
"We've seen prices in the Capital rise steadily throughout the year and summer is an extremely busy time in the region's rental market, record breaking rents are very likely in the New Year."
In contrast, Auckland rents remained flat year-on-year with the median weekly rent stagnant at $550 per week.
"The median weekly rent in Auckland has hovered around the $550 mark for the last 12 months as the rental and for sale market in the region cooled," Clancy adds.
Comments from our readers
No comments yet
Sign In to add your comment