Record low rates fuel market resurgence
A widespread resurgence in value growth of late means that all eyes are now on the Reserve Bank's next OCR call which could give the market another push.
Wednesday, November 6th 2019, 6:00AM
by Miriam Bell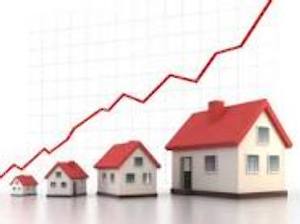 The latest QV House Price Index is out and it has the average national value up by 2.8% year-on-year and by 1.4% over the last three months to $697,204 in October.
This annual growth rate highlights, once again, the increasing pace of growth. In September it was up by 2.4% from 2.3% in August, 2.2% in July and 2.0% in June.
QV general manager David Nagel says the residential markets of all our main cities have shown value growth over the past three months.
"Even the markets which have struggled over the past few months, such as Auckland and Christchurch, are showing a resurgence in prices achieved."
The Auckland region's average value growth was still down - by 1.5% annually in October but that's as compared to 2.3% in September.
But, for the first time in many months, Auckland values were up, by 0.6%, over the last three months, which left the region's average value at $1,031,447 in October.
Christchurch saw modest value growth of 1.4% year-on-year and of 1.5% over the last quarter. This put the city's average value at $499,840 in October.
Nagel attributes the resurgence largely to the recent reduction in interest rates by the major banks, along with the continued shortage of listings.
"Spring normally brings with it a surge in house listings, but listings are generally down throughout New Zealand.
"With lower interest rates enabling new buyers to enter the market, competition for limited stock has contributed to the October results."
Of the big three cities, Wellington was the best performer. The region saw values rise by 6.4% in the year to October and by 2.4% over the past quarter, leaving the average value at $730,019.
In the South Island the star property performers were Southland District with annual growth of 15.1% and Dunedin which continues to shine with an annual value increase of 14.7% to October that left its average value at $486,395.
Some of the better provincial performers include Otorohanga and Stratford Districts where residential values have increased 33.6% and 19.8% respectively over the past 12 months.
Hastings District also experienced strong growth with values increasing 18.7% in the 12 months to October (leaving the average value at $540,583).
And Manawatu District values have increased by 18.0% over the same period.
Nagel says that key property market drivers have remained strong over the past few years with low interest rates, a positive economic sentiment and net migration continuing to fuel housing demand.
"Countering these positive drivers are affordability challenges, where the price of housing in a number of locations has increased to a level many New Zealanders simply cannot afford.
"But the predicted loosening of LVR restrictions by the Reserve Bank in November could attract further new players into the property market when coupled with reduced interest rates helping to bridge the affordability gap."
That means all eyes will be on the Reserve Bank next week when it announces its next OCR call as the property market could be in for a late spring surge as we head into summer, he adds.
Comments from our readers
No comments yet
Sign In to add your comment