SuperCity rents moving up - slowly
Auckland rents may be high but they're not going up at the rate often suggested, with new data showing rental prices rose more slowly in 2019 than in previous years.
Friday, January 31st 2020, 12:51PM
by The Landlord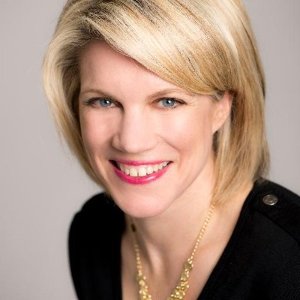 Barfoot & Thompson's latest quarterly rental update is out today and it has the pace of rent increases slowing during 2019, with the lowest rise recorded during the last three months of the year.
During 2019, the rate of rent increases fell under 3% for the first time in many years, with figures representing an annual rent rise of around $16 to $18 per week for the average property.
In comparison, the 2018 increase was closer to $20 per week year-on-year, and it was well above $20 throughout 2017.
Barfoot & Thompson director Kiri Barfoot says the average weekly price tag for a rental property in Auckland during the October to December quarter was just 2.5% higher than it was during the same time last year.
"This means a renter will have paid around $15 more per week in December 2019, than in December 2018."
However, despite the slowing pace of price increases, the average weekly rent in Auckland was on track to reach $600 by the end of 2020, she says.
"The average weekly rent for an Auckland home now sits at $582, and the current annual increase of around 3% will see it reach the $600 mark within the year."
Breaking down the data by different locations and property sizes reveals a wide range of rental prices across the city.
For example, large five-bedroom properties in the Central and Eastern suburbs set renters back over $1000 per week on average, with prices of $1,062 and $1,098 respectively. But five-bedroom properties in the Western and Southern cities are much cheaper, at $772 and $758 respectively.
There was much less variation in rental prices for one-bedroom properties across the city with most coming in under $400, at an average of $384 per week.
Across property sizes, the Eastern suburbs had the highest average rental price of $659 per week, while the Franklin/Manukau rural suburbs had the least expensive average rental price at $493 per week.
Properties in South Auckland, Franklin and rural Manukau returned the highest rates of increase, while price growth was lowest in the Central and Eastern suburbs.
Barfoot says one and two-bedroom homes continued to return higher price increases relative to the rest of the market, while larger properties were drawing lower increases.
"Over recent years we have seen a surge in the number of higher-end city apartments which pushed the average price for these segments much higher than norm. While this has now settled, these smaller properties continue to see year-on-year quarterly increases above 3%."
But there remains a clear need for more rental properties in the Auckland market, Barfoot adds.
"There is strong demand for more quality rental properties in Auckland and yields in many segments of the market still present an attractive opportunity when compared to other traditional savings and investment options."
Trade Me Property's recent rental price data tells a similar story about Auckland's rent. It had the region's median weekly rent at an all-time high of $560 per week for the third consecutive month in December, following a 1.8% annual increase.
Comments from our readers
No comments yet
Sign In to add your comment