Headwinds for the commercial market
Tightening credit conditions could impact on New Zealand's booming commercial property market, according to the Property Council's chief executive.
Monday, February 10th 2020, 11:11AM
by The Landlord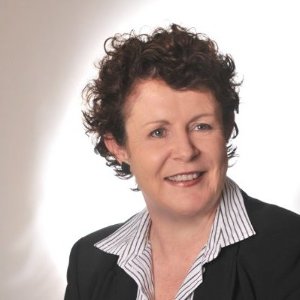 Confidence in the commercial property sector is currently running high, hitting its highest levels since 2017, a new survey of local industry professionals reveals.
The Royal Institution of Chartered Surveyors (RICS) and the Property Council New Zealand (PCNZ) New Zealand Commercial Property Monitor covers the last quarter of 2019.
It shows the sector has been buoyed by an increase in investment demand fuelled by both domestic and foreign investors.
Additionally, the Monitor recorded Occupier and Investment Sentiment Indices, composite measures capturing overall market momentum, and these have also continued to rise.
RICS Country Manager New Zealand Michelle Manley says the results reflect the increasingly positive mood right across the commercial property market.
"There has been a very encouraging shift in the mood of the market, with the share of respondents who saw the market in a downturn phase declining from 44% in Q3 2019 to 23% in Q4 2019.
"This is a significant decrease and bodes extremely well for the sector as we begin the new decade."
As has been the case in previous surveys, commercial property in the North Island is expected to outperform those in the South Island.
Headline rental and capital values are expected to increase between 2.5% and 3% in the North Island as compared to only 0% to 1% in the South Island.
Overall, the Q4 2019 New Zealand Commercial Property Monitor indicates New Zealand's market is performing more strongly than Australia across a range of recorded measures.
But Property Council New Zealand CEO Leonie Freeman points out that there has been a sharp increase in respondents reporting a deterioration of credit conditions.
"Many respondents are beginning to warn that finance for new developments and business lending is increasingly becoming an issue," she says. "Some have seen the main trading banks start to turn the tap off in this sector.
"While it is too early to say definitively, this does create a genuine risk that we may start to see restrictions in the building of new commercial stock."
The Monitor's findings are supported by the latest commercial building consent data from Statistics NZ, which was released last week.
It shows that non-residential consent issuance remains elevated, with the value of non-residential consents issued over the 12 months to December up 5% on the preceding year.
ASB senior economist Jane Turners says this is despite recent volatility in business confidence and reported construction investment intentions.
"There are tentative signs that non-residential construction demand may be starting to slow in areas like shops, restaurants and bars, storage and farm buildings.
"However, demand for accommodation-related areas remains strong, with growth still strong in hotels and motels as well as hostels, boarding houses and prisons."
Read more:
Commercial confidence at three year high
Comments from our readers
No comments yet
Sign In to add your comment