Full steam ahead for tenancy reforms
Landlords won't have long to have their say on the government's tenancy law reform proposals after Parliament voted that the Select Committee dealing with the legislation should report back by 22 June.
Friday, February 21st 2020, 5:00AM 3 Comments
by Miriam Bell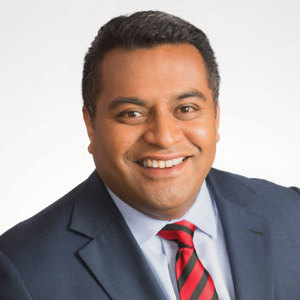 The controversial Residential Tenancies Amendment Bill passed its first reading in Parliament - by 63-57 - and was referred to the Social Services and Community Committee on Thursday.
Parliament also voted (by 63-57) for the Bill to be reported back to the House by 22 June 2020, which constitutes a shortened Select Committee process.
Associate Housing Minister Kris Faafoi, who introduced the Bill, told the House that the rental market today is very different to the one which existed when the original RTA came into force in 1986.
Since 1986, homeownership rates have declined and 609,700 New Zealand households now live in a rented property, with more people including families and older people, renting for longer or even for life, he said.
That means that by last year an estimated 32% of the population rented as compared to 25% in 1986. Further, 43% children under 15 years-old live in rental accommodation now, as compared to 26% in 1986.
Faafoi said the RTA has not reflected this reality, and there are still issues with the stability and insecurity of rental, which can have negative impacts on health, education, and employment.
"Through this bill, the government is delivering on its promise to over one million New Zealanders who rent that we are making the rental market fairer and more secure."
He acknowledged that there had been "frank, robust and, at times, difficult conversations" with those representing property investors during the consultation phase last year.
But the reforms are not just about much needed protections and security of tenure for tenants, but also clearer processes and certainty for landlords, he said.
"This bill recognises the balance between protecting a landlord's interest in their property and ensuring tenants receive fair rights for the rent that they are paying.
"This government appreciates the contribution that landlords make in providing these homes. These changes are designed to have the least possible impact on landlords."
Two of the major changes proposed are the removal of a landlord's right to use "no cause" terminations to end a periodic tenancy agreement and a requirement that fixed-term tenancy agreements must become periodic tenancy agreements upon expiry unless otherwise agreed.
Some of the other proposed changes include allowing tenants to make small changes to rental properties so they are safer and more liveable; banning rental bidding and limiting rental increases to once a year; and increasing financial penalties to improve compliance with the law.
Faafoi said the changes are needed because the reality of renting has changed over the past 30-plus years and New Zealand's rental laws need to change to reflect this.
"I know there are opposing views on this proposed legislation, and I welcome those being discussed at the select committee process."
Twelve MPs from the various parties that make up Parliament then spoke on the Bill before it went to party vote. As was to be expected the Bill was strongly supported by representatives of the Labour, NZ First and Green parties and equally strongly opposed by representatives of the opposition.
However, it's worth noting that every speaker was in agreement on the existence of a housing crisis and the need to do something about it.
Now that the Bill is at Select Committee stage there is an opportunity for landlords who want to have their say on the Bill to do so. Accordingly, the NZ Property Investors Federation is urging landlords to speak up and ensure their views on the proposed reforms are heard.
Read more:
Tenancy reform bill hits Parliament
REINZ & NZPIF join up to battle RTA changes
Comments from our readers
Sign In to add your comment