Housing market powers on – for now
New Zealand's housing market resurgence is showcased in new REINZ data which has the national median price at a new record and sales at a four-year high.
Thursday, March 12th 2020, 10:44AM
by Miriam Bell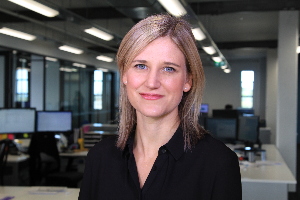 House prices nationwide increased by 14.3% to a new record median price of $640,000 in February, according to REINZ's latest data.
That median is up from $560,000 in February 2019 and represents the largest percentage increase in 53 months.
Seven regions (Northland, Gisborne, Manawatu/Wanganui, Wellington, Tasman, Marlborough and Canterbury) saw new record median prices.
In the country's largest market, Auckland, house prices rose by 4.3% to $888,000 in February, as compared to $851,000 at the same time last year.
REINZ chief executive Bindi Norwell says the market is buoyant, with every region in the country having experienced annual median price increases for two months in a row now.
This is a continuation of the price growth they started to see just before Christmas, she says.
"With strong demand across the country it's highly likely we'll see these price rises continue in March unless the economy takes a sudden hit from COVID-19."
While price growth was strong, the data returned mixed results on the sales front.
Nationally, the number of properties sold in February was up by 9.2% year-on-year, from 6,132 to 6,694. This was the highest number of properties sold in the month of February in four years.
The re-energised Auckland market was a major driver in this. It saw sales volumes lift from 1,390 to 1,968 in February. That was a 41.6% year-on-year increase in sales and also represents the highest number of sales in the month of February for five years.
Gisborne, Tasman, Hawkes Bay, and Bay of Plenty all saw double-digit increases in sales volumes. In contrast, Nelson, Taranaki, Southland and the West Coast all saw double-digit declines in sales.
Norwell says that with new listings remaining critically low it's not surprising they've seen such a mixed result across the country in February.
"This is only the second time since records began that we've seen fewer than 11,000 new listings come to the market during February. Some years have seen as many as 18,000 new listings come to the market at this time of the year. This outlines just how low listings are."
But the overall uplift in sales volumes is a result of the underlying confidence that has been around for a few months now coupled with strong economic fundamentals, Norwell says.
"It's too soon to see any effects from COVID-19 on sales volumes. However, this is something we'll be keeping a close eye on over the coming months."
With the REINZ House Price Index (HPI) reaching new record highs for every region in February and days to sell nationally at the lowest for a February in 13 years, the REINZ data shows a strong housing market.
For Kiwibank senior economist Jeremy Crouchman, the data means the housing market is a bright spot amongst the economic gloom – for now.
"There's no evidence of the coronavirus dampening the housing market last month. However, Covid-19 is likely to take the wind out of the sails of the housing market over 2020.
"Like any asset, confidence plays an important part in demand and hence price movements of real estate. We predict that the current momentum will run in the coming months, but the housing market will wane over the middle of the year."
They expect house price growth to peak above 9% year-on-year before easing. "Expected interest rate cuts from the Reserve Bank should help cushion the blow, and support the market as we come up the other side of covid-19.
"Our forecast does not reflect a possible worst-case scenario of widespread cases of the virus in New Zealand. This would have a much more depressing effect on the market."
ASB senior economist Mike Jones agrees that while February was another bumper month for the housing market, the game is changing.
The economic fallout from the COVID-19 coronavirus outbreak will have implications for NZ's property market, he says.
"Both demand and supply sides are likely to take a knock, with demand most likely to tail off first. Uncertainty reigns, but we've shaded down our annual house price inflation forecasts for 2020 by around two percentage points (to 5.0% by end 2020)."
Jones says the risks are to the downside and it's worth bearing in mind that the last four times New Zealand experienced economic recession (2010, 2008, 2001, 1998), annual house price inflation went negative.
"That is not our view this time around, as there will be some cushioning effects from the current record-low mortgage rates (which could get even lower), a sturdy labour market, and a starting point of very low supply relative to demand."
Comments from our readers
No comments yet
Sign In to add your comment