Rental market showing signs of life again
Covid-19 bought New Zealand's rental market to a standstill but recent activity on Trade Me Property suggests tenants are starting to return to the market.
Thursday, April 23rd 2020, 11:28AM
by The Landlord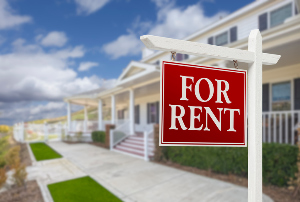 The latest Trade Me Rental Price Index is out today but it covers March – which was following the same upward trend seen in previous months, with the national median weekly rent up 3% year-on-year to $510.
Head of Trade Me Property Nigel Jeffries says the rental market was looking very robust and landlords were in the driver's seat with a lot of demand and not enough supply.
But the Government's announcement of the Covid-19 lockdown in late March brought the rental market to a halt, he says.
"It prompted some dramatic changes in user behaviour. Understandably, prospective tenants backed away and demand dropped right off while people hunkered down and stayed at home.
"Now that it's been announced we're moving to Level 3, there's a bit more optimism and we're seeing tenants come back to Trade Me to check out the homes they may want to snap up when they're able to move."
One piece of good news is that most landlords chose to play a waiting game and sat out the lockdown rather than withdrawing their current listings.
Jeffries says they saw a predictable spike in the number of properties withdrawn during the first week of lockdown. "But that slowed down as landlords clearly decided to see what the post lockdown rental market looks like."
Additionally, the number of fully furnished rental listings on Trade Me Property doubled in March, he says.
"This indicates investment property owners may be responding to the pause in tourism by pulling their rentals from the short-term accommodation market in favour of the long-term market.
"So, on a positive note, there are plenty of properties available and lots of options."
On the demand front, there was an initial drop-off in tenant activity during the early stage of the lockdown, with views on rentals dropping by 44% in the first week.
That changed during the second week, with the number of rental views increased steadily and then spiking dramatically over the Easter Break, Jeffries says.
"Now we are seeing healthy signs of activity returning to the market, with watchlist list rental property adds following a similar pattern to rental views."
He says they're waiting to see what impact COVID-19 will have on the picture going forward and are interested to see what moves both landlords and tenants will make in the near future.
"Intervention by the Government, including the six-month rental freeze, will also have a big impact on the rental market and we're likely to see some lower rental prices in the coming months."
Now that the Government has announced the details of level three, Jeffries expects the rental market to resume activity pretty quickly.
"Agents are able to return to work in level three as long as they follow COVID-19 safety guidelines, so we expect to see things pick up pretty quickly. I'm sure lots of Kiwis will be eager to make a move after a month of being stuck in the same spot!"
Comments from our readers
No comments yet
Sign In to add your comment