What alert level three means for landlords
New Zealand has now moved out of alert level four lockdown to alert level three and that means a few less restrictions for residential rental property owners. Here's some guidance on what the new rules are…
Wednesday, April 29th 2020, 11:15AM
by The Landlord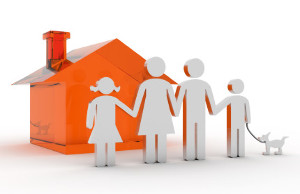 According to Tenancy Services, under alert level three it is now possible for:
• In-person viewings for rental properties to take place - with some restrictions. If the property is tenanted, landlords will need approval from the tenants and viewings should only occur when the tenants are not on the property.
• Tenants to move to a new house and moving companies will be able to help tenants. Movers will have to adhere to physical distancing rules and should keep records for contact tracing purposes.
The official advice is that during any viewings, physical distance must be maintained and contact with surfaces kept at a minimum.
Anything that is touched should be wiped with disinfectant. In-person viewings should be limited to two per day per property to minimise the impact on the tenants.
The Ministry of Housing and Urban Development has information on what it means
However, Tenancy Services says that under alert level three it is not possible for:
• Open homes where multiple people view a property to take place.
• Routine inspections of rental properties to take place unless it is an emergency situation, like a landlord needing to confirm that emergency maintenance is required.
When it comes to maintenance, it can only occur in emergencies or with tenant approval. This might include plumbers, electricians and tradespeople who can work on, and inside rental properties.
Tenancy Services recommends that landlords arrange for professional services to clean or undertake maintenance of their vacant rental property.
While the country has now moved to alert level three, it is important for landlords to note that the emergency rules which introduced a rent increase freeze and limits on terminating tenants remain in force.
The rent increase freeze applies for an initial period of six months, while the limits on terminations will apply for an initial period of three months.
At the end of both initial periods, the Government will evaluate whether they need to be extended.
For landlords who do have problems with tenants, which fit the specified provisions, the Tenancy Tribunal remains in operation and is working to accommodate as many hearings as possible.
It currently has the power to have hearings on the papers, without attendance from parties, if necessary. It can also have hearings by telephone or videoconference.
More detailed, updated information on issues affecting landlords during the Covid-19 crisis can be found here:
You can also read more on Covid-19 related issues and restrictions for landlords here:
Comments from our readers
No comments yet
Sign In to add your comment