House sales plummet in lockdown
[UPDATED] There was a massive nationwide drop in residential property sales in April while the country was in level four lockdown, new REINZ data reveals.
Friday, May 15th 2020, 10:28AM
by Miriam Bell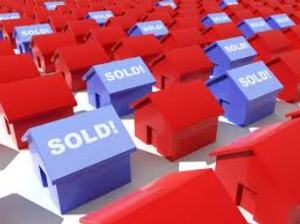 The number of properties sold decreased by 78.5% from April 2019 – from 6,082 to 1,305 – and by 82.2% from March as the lockdown made it very difficult for property sales to occur.
In Auckland, which seems to have been the region least affected, the number of properties sold in April was down by 68.8% year-on-year (from 1,725 to 538) and by 78.9% on March.
But sales in all regions were affected by the lockdown, with Southland, Nelson, Manawatu/Wanganui and Gisborne seeing the biggest annual declines.
REINZ chief executive Bindi Norwell says the decrease in sales is not surprising as for the first 27 days of the month the country was in complete lockdown and sales could only take place via contactless methods like online/phone auctions or using digital technology such as FlexiSign.
"Of the 1,305 properties sold across New Zealand, about half were sold in the first 10 days of lockdown (656 properties), followed by just 272 between 11-20 April which included Easter, and then an uplift in the last 10 days of the month with 377 properties sold."
While the decline in sales volumes was significant, house prices have held up better.
Median house prices nationwide actually increased in April. They were by 1.5% on March and by 17.2% year-on-year to a new record high of $680,000.

In Auckland, median house prices increased by 9.2% year-on-year to $925,000 – but they were down by 2.1% on March.
Although median prices increased in many regions on an annual basis, when compared to March most regions saw falls in their median prices.
Norwell says that median prices during April were less volatile than they anticipated, especially with such a significant drop in sales volumes.

"It looks as if the continued listings shortage has helped prices hold during April, however, as many of these sales will have been negotiated during March when confidence levels were higher than they are now, it's important to take this into consideration when looking at the figures."
In fact, the REINZ House Price Index, which adjusts for changes in the composition of sales made each month and is considered a more accurate indicator of price movements than median or average prices, was down 1.8% for the whole of New Zealand in April as compared to March.
Norwell says the key to moving forward and helping the market to recover will be the number of new listings coming onto the market during May, along with consumer confidence levels – particularly in relation to ongoing employment and people's ability to access finance.
They will also be looking at metrics such as the sales price to CV ratio, percentage of auctions and median number of days to sell, she says.
"Talking to our members around the country, there are good levels of activity starting to occur with both first-time buyers and investors active in the market which is a positive sign. We expect this to pick up as we move into level two.
"However, we caution over being too optimistic until we get a few more months' data, as many of the sales in April will have been negotiated during March, so it's likely to be another month or so until we really see the full impact of the lockdown."
ASB senior economist Mike Jones also says there is little surprise in the data, with the slump in sales activity broadly what they had expected.
The current price data is largely meaningless though given the low level of activity, and will remain so for some months yet, he says.
"We expect the housing market to creak back into gear in coming months, with open homes and auctions once again permissible. Still, we suspect activity levels will remain well below 'normal' for some time."
They continue to expect a 5-10% fall in house prices from here, Jones says.
That's due to rising unemployment, a collapse in net migration, rising housing supply, and falling residential rents all hanging heavy over the market. "But government and Reserve Bank action will limit the downside to some extent."
Comments from our readers
No comments yet
Sign In to add your comment