What's going on in the rental market
There's been a big increase in rental supply in some of New Zealand's tourism hotspots, according to Trade Me Property's latest rental data.
Thursday, June 25th 2020, 1:15PM
by Miriam Bell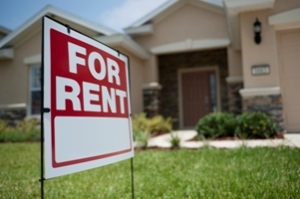 This month's Trade Me Rental Price Index suggests the rental market is returning to normal following a slow few months since lockdown began – apart from in tourism-dependent areas.
Trade Me Property spokesperson Aaron Clancy says the regions with economies that relied heavily on tourism saw the biggest rental market supply changes last month.
"In Otago, the number of properties available to rent was up 46% when compared to April, and up 28% when compared to May 2019.
"Taking a closer look at the Queenstown-Lakes district, supply was up 90% when compared to May 2019."
Other tourist centres also saw substantial year-on-year increases in supply. For example, in Rotorua rental market supply was up 39% when compared to the same month last year.
Clancy says they've seen some short-term holiday rental accommodation listed as tourist demand decreases, which increases the supply of rentals available.
"Plus people working in sectors impacted by the drop in tourism are likely relocating and making life changes accordingly which means that properties are becoming available much more than before. If the major employers in these regions aren't hiring it is going to make rentals harder to fill."
An increase in the amount of rental stock available often indicates higher vacancies and a looser rental market and that can exert downward pressure on prices.
However, Clancy says the broader New Zealand rental market saw activity starting to return to pre-Covid-19 levels in May.
"As we entered level two and Kiwis returned to their new normal in May, we saw both supply and demand for rentals bounce back after a turbulent few months. So far it looks like both tenants and landlords have confidence in the market."
The number of properties available to rent in May was up 56% on April 2020, and 3% on the same time last year.
At the same time, demand for rental properties across the country was up 120% on April, and stagnant on May last year. Over the coming months, they expect to see higher demand for rentals than they usually would over winter, Clancy says.
"Lockdown likely made some tenants rethink their current rental and, anecdotally, we're hearing that a lot of Kiwis have returned from overseas and are looking for somewhere to live.
"We expect that this could add pressure to the market and make it harder for tenants to secure the property they want."
Meanwhile, Trade Me Property's data shows that that median weekly rents have continued to grow around the country.
Clancy says the Government's six-month freeze on rent increases did not stop the national median weekly rent from increasing in May. It was up by 2% year-on-year to $510.
That's because the rental freeze does not apply when houses are relisted for new tenancies, so they are still seeing prices increase at this stage, he says.
"But if demand does drop off, or there is oversupply, we could see prices slow down."
Of the 15 regions monitored by Trade Me Property, only two (West Coast and Marlborough) a decline in median weekly rents. Both Auckland (up 3% to $550) and Wellington (up 5% to $550) saw annual growth in median weekly rents.
However, Statistics NZ's latest rental price index paints a different picture. It shows that rents for new tenancies started in May 2020 fell in almost all regions as compared to those started in April.
It was the South Island, excluding Canterbury, that saw the biggest drop in rents: they were down by 8.6%. That's the biggest monthly drop for any region since the series began in November 2006.
Stats NZ consumer prices manager Bryan Downes say the fall is influenced by falling rents in tourism hotspot Queenstown- Lakes District.
"The lockdown and border closure to slow the spread of Covid-19 coincided with reports of short-term rental properties aimed at tourists – like AirBnB and BookaBach – being offered as mainstream longer-term rentals."
Nationally, rents for new tenancies fell 0.6% in May, after a 1.8% fall in April. There were also slight falls in Auckland and Wellington in May after larger falls in April.
Further, in the year to May rents fell 0.2% for new tenancies.
Downes says this is the first annual fall in rents for new tenancies in more than 10 years. "Rents since the Global Financial Crisis have in general been increasing."
Comments from our readers
No comments yet
Sign In to add your comment