COMMENT: Don't discount migration as a demand driver
There are reasons why we shouldn't completely ignore migration as a continued support for property, CoreLogic's Kelvin Davidson* explains…
Friday, June 26th 2020, 8:00AM 1 Comment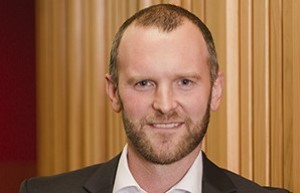 CoreLogic's Kelvin Davidson
With the borders closed, it was no surprise that net migration collapsed in April. There were just 729 migrant arrivals (582 New Zealand citizens) and 681 departures (634 non-citizens), for a net balance of 48.
For context, over the previous 12 months, net migration had averaged 6,500 per month – and this has been a key source of population growth in New Zealand (both in the past year and over a much longer time horizon too).
That has put upwards pressure on residential property demand and prices.
Since Covid-19 has set in, many commentators have argued that net migration is set for a long collapse and that this will remove a key leg from the property market.
To some extent, this is true – certainly, you would think that non-citizen arrivals to New Zealand will stay low for a long time, given the likelihood of it remaining pretty tough to actually enter the country.
But let's not forget the other parts of the overall net migration equation.
Indeed, departures of non-citizens from New Zealand may also fall to a low level, as they decide to stay in a perceived safe/Covid-free country.
In that case, the net balance of non-citizen migration would be low/close to zero. At the same time, Kiwi departures to the rest of the world will probably diminish too.
That leaves inflows of Kiwis overseas coming back to New Zealand – and this could be the so-called pot of gold.
After all, it's been estimated that there are as many as one million New Zealand passport holders overseas and while many won't come home, some will.
Historically, the annual inflow of Kiwis coming back to New Zealand has been about 34,000.
So if all other parts of the migration equation now fall to low levels, our overall net balance could be about 34,000 – perhaps more, if the lure of home gets stronger.
And in turn, an inflow of 34,000 people or more (mostly Kiwis) would maintain a degree of support for property sales and prices – even more so if these returnees are coming back with equity to buy a house.
But even if they didn't buy, going into the rental sector instead would, of course, still boost overall property demand.
It's also worth noting here that we've already seen the net migration balance for Kiwis rise to +11,103 over the past 12 months.
That's easily a record high, and a far cry from the year to February 2012 when the net Kiwi balance was -44,295!
In other words, we've now got a "brain gain", a sharp turnaround from the previous "brain drain".
It's also striking to think that if the net New Zealand balance over the past year had been about -44,000 again, our overall total would have only been roughly 21,000 (-44,000 NZ citizens + 65,000 non-citizens), instead of the actual figure of about 76,000 (11,000 NZ citizens + 65,000 non-citizens).
Often it's considered that the non-citizen arrivals and departures are the key drivers of overall net migration, population growth, and property demand – but that comparison shows that the New Zealand component can be just as important.
On top of all that, distortions to the usual flow of Kiwis heading off for a short-term OE could also be underpinning our population at present.
Of course, we need to keep some perspective here. Although there's potential for net migration to hold up, much will depend on the labour market.
Kiwis won't come home unless they can be reasonably sure of finding a job. And, unfortunately we know that unemployment is already rising (there were almost 191,000 people on Jobseeker Support payments in early June, up from about 145,000 in mid-March).
This is a key caveat that needs to be kept in mind.
All in all, uncertainty about most parts of the economic outlook is high at present. But there are reasons why we shouldn't just blindly assume that migration is about to disappear as a support for the property market.
*Kelvin Davidson is CoreLogic's senior property economist.
Comments from our readers
Sign In to add your comment