Select Committee green lights tenancy law reforms
Extreme disappointment is the response of property professionals to the Select Committee report on the Government's proposed tenancy law reforms which was released this week.
Friday, July 10th 2020, 4:58AM 1 Comment
by Miriam Bell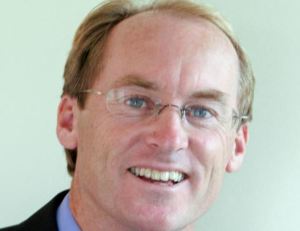 NZPIF president Andrew King
That's because the Social Services and Community Select Committee has elected to progress the proposal to remove a landlord's right to use "no cause" 90-day terminations to end a periodic tenancy agreement.
It has also given the green light to the proposal which requires that fixed-term tenancy agreements become periodic tenancy agreements upon expiry unless both parties agree otherwise.
These particular reforms have been fiercely opposed by property professionals across the board since the Government announced the reforms contained in its Residential Tenancies Amendment Bill.
Property professionals say the reforms skew the balance between investment property owners and tenants' rights in favour of tenants and erode the rights of the property owner.
They say they mean property owners effectively can't control who lives in their property and that will cause investors to leave the market, pushing up rental prices further.
For that reason, the NZ Property Investors' Federation, REINZ, and a majority of others working in the industry have been campaigning to raise awareness of the likely negative impact of the changes.
But, by and large, the Select Committee has not taken their concerns on board – although the report does include a minority view from the National MPs on the committee who oppose the reforms.
REINZ chief executive Bindi Norwell says they are disappointed that the Select Committee has disregarded feedback from a range of organisations and industry professionals on the proposed reforms.
"Over the last eight months we have made clear our concerns around the fact that should the proposals go ahead, rental property owners will have limited abilities to remove tenants who are causing problems in their rental properties or causing trouble with neighbours."
Concerns around removing the 90-day notice were not just limited to property professionals, with a recent REINZ survey showing that 45.4% of tenants disagreed with its removal, she says.
"There are already provisions in place to protect tenants who believe a 'no-cause' termination is retaliatory. So, we don't believe the current situation needs to change: our preferred approach was for higher exemplary damages for landlords who abuse no-cause terminations.
"This would be much more affordable for the Government to implement, would require less education of landlords and property managers and wouldn't add to the already significant backlog of Tenancy Tribunal cases."
Norwell also says that if fixed term tenancies automatically convert to periodic tenancies, it will significantly affect areas with strong student populations.
"There are significant concerns that students could let their tenancy rollover to a periodic contract throughout the Christmas period, then in the New Year after university is back, the tenant could give notice to leave and the landlord will have missed the student market for a whole year.
"A tenant's desire for security of tenure needs to be carefully balanced against a landlord's need to manage business assets."
For NZPIF president Andrew King, the Select Committee's report is hugely disappointing. He says removing the 90-day notice is a big mistake which won't achieve what it is intended to.
"It will cause major issues for landlords who have problem tenants – especially as the Select Committee has now recommended that it should be up to the landlord to prove that anti-social behaviour occurred if a tenant challenges a notice at the Tribunal."
But it is not only landlords who will be affected, it is anybody who lives next door to an anti-social tenant as neighbours will no longer have any protection from such tenants, he says.
The Select Committee reported back earlier than expected: it was scheduled to be next Monday July 13. That means there is no longer any chance the controversial proposals will be dropped from the Bill.
However, the Bill has yet to go through its second reading in Parliament so worried landlords and property professionals can still contact MPs to express their concerns before that stage of the process.
For those wanting to do so, King suggests they write to their local MP, Housing Minister Megan Woods, Associate Housing Minister Kris Faafoi, and any, or all, of NZ First's MPs who are thought to be less committed to the reforms than their Coalition partners.
No date for the Bill's second reading has been announced yet, King adds. "But it will probably happen pretty soon because the Government want to get these reforms done and dusted before the election."
Read the Social Services and Community Select Committee's report on the Residential Tenancies Amendment Bill here.
Read more:
REINZ & NZPIF join up to battle RTA changes
RTA reforms pile pressure on landlords
Comments from our readers
Sign In to add your comment