Crunch time for tenancy law reforms
The Government's tenancy law reforms are up for their second reading in Parliament this week – and landlord advocates are urging people to contact MPs with their concerns before midday Tuesday.
Monday, July 27th 2020, 2:41PM
by Miriam Bell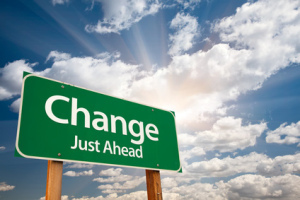 In social media posts this morning, the NZ Property Investors Federation (NZPIF) and Auckland Property Investors Association (APIA) said the Residential Tenancies Amendment Bill appears on the top page of this week's provisional order paper for Parliament.
Both APIA and the NZPIF say that as the Bill appears as item number two on order paper no amount of bureaucratic or ceremonial process will push it out to next week.
That means that this week those concerned about some of the proposals in the Bill will find out if those particular reforms are here to stay, they say.
The Residential Tenancies Amendment Bill contains the Government's controversial tenancy law reform proposals.
Some of the proposals have been staunchly opposed by property professionals, including landlord advocates.
Those proposals are the ones which would remove the right of landlords to issue 90-day "no cause terminations" and require that fixed term tenancies rollover to periodic tenancies on expiry unless otherwise agreed.
Landlords advocates say the reforms skew the balance between investment property owners and tenants' rights in favour of tenants and erode the rights of the property owner.
They say they mean property owners effectively can't control who lives in their property and that will cause investors to leave the market, pushing up rental prices further.
While landlord advocates had hoped the Social Services and Community Select Committee might respond positively to their feedback on these proposals, that did not happen.
Instead the Select Committee gave the green light to the proposals and even recommended that it should be up to the landlord to prove that anti-social behaviour occurred if a tenant challenges a notice at the Tribunal.
Assuming the Bill passes its second reading in Parliament, it will become law – despite widespread opposition and warnings of the likely unintended consequences.
That has left APIA and the NZPIF urging those who are concerned about the reforms to email and call members of Labour, NZ First and the Greens before 2pm tomorrow, which is when this week's Parliamentary session kicks off.
"Don't squander our political power at the last minute. Your silence and apathy will almost certainly ensure the Bill's passage," the APIA and NZPIF posts say.
Read the APIA and NZPIF Facebook post, along with their suggested messages to MPs, here.
Read more:
RTA reforms pile pressure on landlords
REINZ & NZPIF join up to battle RTA changes
Select Committee green lights tenancy law reforms
Comments from our readers
No comments yet
Sign In to add your comment