Persistent RTA breaches cost landlord
Ongoing disregard for her obligations under residential tenancy law has resulted in a hefty fine for a notorious Christchurch landlord.
Thursday, August 6th 2020, 4:00PM
by The Landlord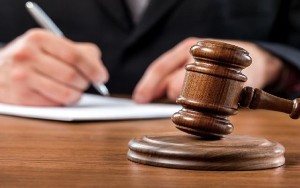 Krishna Rani Saha has been ordered to pay a total of $8,515.84 by the Tenancy Tribunal due to 36 applications made by MBIE's Tenancy Compliance and Investigations Team (TCIT).
The applications involved a rental property which had rotten bathroom floors, an overflowing hot water cylinder, broken windows, black mould in the kitchen and ongoing rodent issues.
After moving into the property in 2015, the tenants soon began to identify a number of maintenance issues with the property.
But despite the various issues being raised and requests for repairs made, Saha (previously known as Krishna Hazard) did not address these concerns until early 2019.
The Tribunal found that Saha did not meet her obligations, under the Residential Tenancies Act (RTA), as a landlord by failing to provide and maintain the property in a reasonable state of repair.
TCIT acting national manager Paul Coggan says landlords need to be aware they are running a business which comes with obligations that need to be met to comply with the RTA.
"The most important obligation is the provision of housing that is safe, warm and dry as this directly affects the health and wellbeing of New Zealanders. Landlords need to consider the effects that their actions have on their tenants."
Saha was also found to have breached the RTA by failing to provide insulation statements to 35 tenants. The 35 tenancies related to seven residential properties in Christchurch, five of which are run as boarding houses
Coggan says that under the RTA, a landlord must include a signed insultation statement in the tenancy agreement.
This statement must provide information on whether or not insulation is installed in the ceilings, walls and floors, including details of the location, type and condition of all insulation installed.
These statements give tenants certainty and choice when it comes to choosing which rental property to live in, he says.
"In Ms Saha's case, by not providing the signed insulation statement for 35 tenancies and failing to maintain one of her properties, she has persistently and repeatedly breached the RTA."
Saha, who currently owns seven properties, has a chequered history and has attracted criticism for her rental property practices before.
Back in 2012, tenants alleged that she charged excessive rents because they had nowhere else to go post-earthquake.
The allegations emerged after she pleaded guilty to 17 charges of making false insurance claims related to the Canterbury earthquakes. She received six months' home detention.
Saha has herself taken over 60 tenants to the Tenancy Tribunal in the last three years.
Coggan says that given her previous experience at the Tribunal and her tenure as a landlord, it is most concerning to see an ongoing disregard of the RTA.
"It also demonstrates failing in her business operations and lack of commitment to meeting her responsibilities and obligations.
"TCIT will continue to focus on landlords like Saha who systematically breach the RTA and will hold landlords to account for behaviour which causes harm to their tenants."
The outcome is a timely reminder that all boarding houses must comply with healthy homes standards, which include insulation standards, by 1 July 2021, he adds.
Comments from our readers
No comments yet
Sign In to add your comment