Covid-19 return could derail market boom
The housing market was booming in July with price and sales up nationwide, new REINZ data shows, but the return of Covid-19 raises questions of how the market will fare going forward.
Friday, August 14th 2020, 10:40AM
by Miriam Bell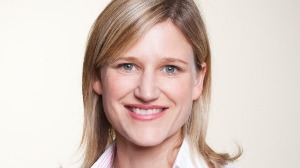 REINZ chief executive Bindi Norwell
Sale volumes around New Zealand were up by 24.6% year-on-year to 7,854 in July, from 6,303 this time last year, according to REINZ.
That's the highest number of properties sold in a July month for five years.
In Auckland, sales volumes increased by 30.3% year-on-year to 2,596 in July, from 1,992 in July last year. Again, this was the highest number of sales for the month of July in 5 years.
All regions, apart from Gisborne and Marlborough, saw year-on-year double-digit percentage increases in sales volumes. It was the first time REINZ has seen that since April 2016.
At the same time, median house prices across New Zealand increased by 14.8% to $660,000 in July.
That's up from $575,000 in July 2019 and from $638,000 in June (a 3.4% lift).
Auckland's median house prices increased by 11.5% to $920,000 in July, which was a rise from $825,000 at the same time last year, but a decline of 0.1% from June this year.
Every region in the country saw an increase in median house prices during the month and four regions – Waikato, Gisborne, Manawatu/Wanganui and Taranaki – saw record median prices.
REINZ chief executive Bindi Norwell says that New Zealand's property market continued to defy expectations in July.
The fact there was the largest annual percentage increase in sales volumes since September 2015, highlights just how confident the market was during July, she says.
"Part of the sales volumes can be attributed to post-Covid pent up demand. But underpinning this activity during July was strong levels of interest and engagement from all buyer levels including first home buyers, investors and families looking to upgrade their property."
Additionally, the total number of properties available for sale nationally decreased by -11.0% in July to 19,441, down from 21,843 in July 2019.
That was a decrease of 2,402 properties compared to 12 months ago and makes for the lowest level of inventory for the month of July since records began.
Norwell says there are still not enough new listings coming to the market to meet consumer demand right now. "Hopefully, this will start to change as we move towards the warmer months of the year."
However, the return of Covid-19 to New Zealand – which means Auckland is currently at alert level three and the rest of New Zealand is at alert level two - has thrown a spanner into the works.
Norwell says that even though anecdotally they've had a great start to August, the real question now, is how long this can be sustained for.
"Economist and property experts across the country will be keeping an even closer eye on the housing market now we've moved back up the alert level system.
"If the same pattern occurs as did during the last lockdown, we would expect to see prices hold again post lockdown – although time will tell."
For Kiwibank senior economist Jeremy Couchman, the return of community transmission of Covid-19 adds uncertainty to the housing market outlook.
Another lengthy lockdown, if it eventuates, will disrupt market activity and deliver another blow to future demand, he says. "But despite the developments of recent days, we were already forecasting house price falls by the end of the year."
That's because population growth is evaporating from closed borders and the labour market will deteriorate.
Couchman says the deteriorating jobs market is a threat to confidence among individuals to buy and invest in housing. "New Zealand's new wave of infections, and a possible second lockdown, will only add to the labour market pain."
There is a chance another wage subsidy will be offered up to cushion New Zealand from the latest blow and the Reserve Bank has made it clear that is plenty of monetary policy ammunition to use if needed, he adds.
"Mortgage rates are at record lows and would likely head lower if the economy faces another Covid-19 shock."
Comments from our readers
No comments yet
Sign In to add your comment