No rent growth for first time in three years
The gap between the supply of available rental properties and demand for them is closing and that means rental growth is slowing.
Tuesday, August 25th 2020, 10:26AM
by The Landlord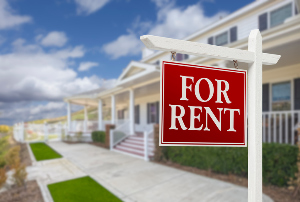 That's according to Trade Me Property. It has just released its latest Rental Price Index which shows the national median weekly rent remained flat year-on-year for the first time since 2017 in July.
The national median weekly rent came in at $500 in July and that means there has been no change when compared with the same month last year.
New Zealand rent prices have grown consistently in recent years, so the last time Trade Me Property saw the median weekly rent remaining flat year-on-year was in August 2017.
Trade Me Property spokesperson Aaron Clancy says rental price increases first began to slow from March this year.
"In 2019, the average monthly year-on-year growth was 5.5%. By comparison, so far in 2020 the average monthly year-on-year growth has been under 4%. In May and June, year-on-year growth was just 2%."
It is the closing of the gap between demand and supply that is behind the deceleration of rental price increases, he says.
"Interestingly, while rentals continue to be in hot demand, with the number of enquiries up by 9% last month when compared with July 2019, this actually marked a drop on demand seen in previous months."
At the same time, the number of properties available to rent in July 2020 saw only a slight drop of 1% when compared to the same month last year.
Clancy says that means the market was a lot more balanced in July than it was in the earlier months of this year.
"It looks like some landlords have seen this and feel like they can't get any more for their investment properties at the moment, so are taking a bit of a wait-and-see approach, as well as holding off on rent increases.
"Crucially these numbers were ahead of the latest changes in our alert levels so it will be interesting to see how both landlords and tenants have reacted to the August changes."
However, there were fluctuations in rental prices between regions, with some seeing more change than others.
In the Auckland region, the median weekly rent also remained flat year-on-year, at $560, while Marlborough and Canterbury both saw similar, incremental increases of around 1%.
In contrast, in other regions, rental prices continued the upward trend seen in recent years, with Southland, Bay of Plenty, Nelson/Tasman, Otago, Manawatu/ Whanganui, and Hawkes Bay all seeing notable increases of over 5% year-on-year.
Wellington's median weekly rent saw a 4% year-on-year increase to $550.
Two regions recorded drops in rent. They were the West Coast (down 6.3%) and Gisborne (down 15.5%).
Clancy says that both of these regions have small rental markets and can be subject to reasonably large swings at times.
Looking at the Auckland and Wellington regions more closely also turned up some interesting results.
In the Auckland region, the districts with the highest median weekly rents were Waiheke Island ($670), North Shore City ($610), and Manukau City and Rodney third equal ($570).
Clancy says that, although the Auckland median rent remained flat, overall demand in the region was up 10% year-on-year, while supply was flat.
In the Wellington region, the districts with the highest median weekly rents were Porirua ($590), Wellington City ($565) and Lower Hutt ($550). The number of Wellington properties available for rent was down 2% on July 2019, while demand for Wellington rentals was up 1.5%.
Clancy says Wellington has seen huge demand in recent months but it looks like, for now, things are settling a little in the capital. "Supply across the region continues to be an issue though and if demand shoots up rental prices could follow."
Meanwhile, the latest Stats NZ rental price index figures present a different picture.
They show that in July 2020 the stock measure for rental prices was up by 0.2% on June and by 3.3% on July 2019. At the same time, the flow measure for rental prices shows they were up by 0.4% on June and by 1.3% on July 2019.
*The "stock" measure of rents shows rental price changes across the whole rental population, including renters currently in tenancies, while the "flow" measure of rents captures rental price changes only for dwellings that have a new bond lodged against them in the reference period.
Comments from our readers
No comments yet
Sign In to add your comment