Covid be damned – the market is booming
Those who were anticipating a Covid-prompted housing market collapse got it wrong with the latest REINZ data revealing strong growth in prices and sales.
Friday, September 11th 2020, 10:20AM 3 Comments
by Miriam Bell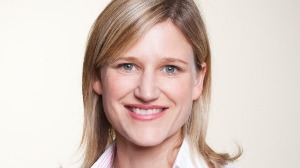 REINZ chief executive Bindi Norwell
Not only did the national median house increase by 16.4% year-on-year, and by 2.4% on July, to $675,000 in August, but every region saw an annual increase in median prices.
Half of the regional markets saw double-digit year-on-year increases and hit record median prices. They were Northland, Waikato, Manawatu/Wanganui, Taranaki, Canterbury, Otago and Southland.
Additionally, Auckland's median house price increased by 16.0% to a new record high of $950,000 from $819,000 at the same time last year. It was also up by 3.5% from $918,097 in July.
REINZ chief executive Bindi Norwell says they would never have guessed that eight regions, and 17 districts/cities, would see record median prices just four months after the entire country was in lockdown.
"The housing market's recovery post-lockdown over the last few months has been astonishing and has certainly surpassed many predictions."
She puts the uplift in prices down to a combination of low interest rates, the removal of LVRs, the lack of listings, people's aspiration to have more space/a bigger backyard, catch up post lockdown and first time buyers' desire to get onto the market.
"Unless we see more listings come to the market before Christmas, we may start to see additional pressure on house prices and affordability."
It's not just prices that are booming of late, sales volumes have skyrocketed too.
The number of properties sold nationwide in August increased by 24.8% from the same time last year (from 6,132 to 7,652). That's the highest number of sales in an August month for five years.

In Auckland, the number of sales in August increased by a hefty 44.2% year-on-year (from 1,812 to 2,612). Again, that's the highest number for the month of August in five years.

While it was Auckland that saw the largest annual rise in sales volumes, six other regions also saw double-digit increases. They were Nelson, Southland, Hawkes Bay, Wellington, Tasman and Northland.
However, four regions did see an annual decrease in sales. They were Gisborne, Marlborough, West Coast and Otago.
Norwell, who describes the overall volume of sales nationwide over August as "pretty incredible", says the level three 'lockdown' imposed on Auckland from 12-30 August had little impact on sales volumes.
This shows how the adoption of digital tools has been a key factor in keeping the property market moving as we moved back up the alert level system, she says.

"It will be interesting to see what happens now that we're heading into spring, as traditionally sales volumes start to lift as the weather warms up.
"As we've already seen, 2020 seems to be defying all predictions and going against all norms at this point in time."
But it's worth noting the full impact of Covid-19 may not have been realised yet, particularly in relation to unemployment and the economy, she warns.
For Kiwibank senior economist Jeremy Couchman, the REINZ data shows Auckland's level 3 lockdown did little to disrupt the housing market in August.
He says sales held up and house price growth hit a double-digit rate in the City of Sails. "But a housing shortage, record low mortgage rates, and the absence of LVR restrictions have hardened market resistance to Covid-19 across much of New Zealand."
The surprising strength in the housing market suggests that an expected correction in the market won't be as severe as they had previously expected, Couchman says.
"But demand is still expected to cool heading into the end of the year. The wage subsidy is waning, and net migration is virtually non-existent while our borders are closed."
While economists continue to warn of ongoing uncertainties and an economic downturn, of late many have revised their earlier predictions on the extent of likely house price falls.
Earlier this year, ASB was forecasting a 6% decline in house prices going forward, but it is now picking a fall of about 3%. Likewise, Westpac was expecting a 7% decline but is now forecasting a 2.5% fall.
Comments from our readers
Sign In to add your comment