Wellington's affordability lifts out of the doldrums
Housing affordability in Wellington is now the best in the country's main centres because house prices have fallen the most over the past year.
Thursday, March 2nd 2023, 10:05AM
by Sally Lindsay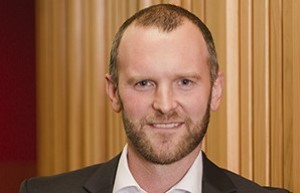 CoreLogic's House Price Index shows in the past year prices in Wellington have fallen 20% - the biggest drop in the country.
As house prices have fallen so dramatically it is making the city once again affordable for house buyers, after being out of the reach of many for a couple of years.
House price falls in the capital continued last month, although Upper Hutt bucked the trend, rising by 0.9%
CoreLogic senior property economist Kelvin Davidson says home buyers should not get too carried away by Upper Hutt's reversal in growth trend just yet, but it's worth noting the wider Wellington area has seen some of the sharpest and earliest drops in prices, which have helped housing affordability to improve significantly.
"This could ultimately see this area reach a floor in home values sooner, too."
The key affordability measure CoreLogic uses is mortgage serviceability, which looks at the portion of average household income required to service a loan on the average home, bought with a 20% deposit.
Wellington edged out Christchurch on this measure, because of the comparatively high average wage in the capital. About 44% of Wellington residents' income goes on home loan payments compared to 45% for Christchurch residents.
However, the average home in Wellington is older and probably of lower quality than a Christchurch equivalent due to the extensive rebuild after the 2011 earthquake.
Across the rest of the country, property prices dropped last month after a relatively flat period.
Values fell 1% in February, which is the biggest monthly drop since October last year, when they declined 1.3%. The steeper fall followed a relatively mild couple of months in December, down 0.2% and January down 0.3%.
Home values are now 8.9% below this time last year.
Davidson says the bigger drop in home values continued the weakening trend of the past 12 to 15 months.
"Despite mortgage rates being at or close to a peak, the RBNZ's grim outlook for inflation and the economy is always going to weigh further on property values. February's 50 basis point rate hike is also likely to dampen demand," he says.
In each of the main centres values dropped in last month, apart from Christchurch, where they increased by 0.4%.
Wellington, Dunedin, and Auckland were the softest of the main centres, with Hamilton and Tauranga seeing milder declines.
Main centre average value
Christchurch's average property value edged higher in February by 0.4%, and is only 1.7% lower than the same time last year. It's a considerable gap to the 'next best', with year-on-year declines of 8.1% in Hamilton and 9.2% in Tauranga.
Elsewhere, after a more stable period for Dunedin in recent months, the market there took another leg down, with the average value dropping by 1.5%, to be 10.5% down over the past 12 months.
Auckland's property market continued to drop last month, with the 1.4% monthly fall taking the annual decline to 11%.
The falls in February were replicated across each of the sub-markets, although North Shore, down 0.5%, was a little more resilient than areas such as Manukau and Franklin, both with 2% declines over the month.
On an annual comparison, Rodney at -6.5% and Auckland City at -9.5% have had the smallest falls, with declines of 13-14% typical elsewhere.
Regional HPI results
Outside the main centres, there are some divergent trends in property values that are becoming clear.
During February, values fell sharply in some areas – such as Whanganui, Gisborne, Rotorua, and Whangārei – but more mildly in Palmerston North and Napier, and edged higher in Nelson.
"However, says Davidson, regional variability doesn't come as any major surprise, given the different local factors that apply at any point in the cycle.
"Just to emphasise the relative differences, take Queenstown for example – values there have actually risen by 10.2% over the past 12 months, despite the existing high level of prices and wider credit restraints across the market. This highlights yet again cash wealth, as opposed to local incomes, is a key driver in the Queenstown housing market."
A year of two halves
Looking ahead, Davidson says the property market still has significant near-term challenges – just as mortgage rates appear to be fading a little as a drag on activity and prices, the next hurdle (i.e. an economic recession) starts to emerge.
"About 50% of existing mortgages are fixed but due to reprice onto a higher rate in the next year or so – and that change in rates could typically still be in the range of two to three percentage points.
"So far, this repricing process has been handled reasonably successfully, with non-performing loans still low. However, it's also too early to sound the all-clear."
Davidson says there is also a case building for property sales activity to start to lift mildly again in the second half of the year and for property values to find a floor. These factors include the peak for mortgage rates, the possibility any recession is short-lived, the resurgence in net migration, and also the prospect of some investment demand returning in advance of a possible National election victory and reversal of Labour's property tax changes.
"Our forecasting model points to a mild rebound in property sales volumes in the second half of 2023, and the Reserve Bank's projections for the CoreLogic HPI point to an effective trough late this year, followed by broadly flat prices in 2024 and only a mild rise in 2025."
Comments from our readers
No comments yet
Sign In to add your comment