Severe sales slump as market hobbled by February's extreme weather
Auckland's property sales last month slumped to their lowest for at least a quarter of a century. Barfoot & Thompson, the biggest residential agency in the city, sold just 410 properties, down 45% on the number sold in February last year.
Friday, March 3rd 2023, 9:10AM
by Sally Lindsay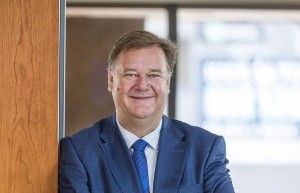 Managing director Peter Thompson says the state of emergency, constant gales, disruption to movement and the public's preoccupation with safety made trading conditions last month the most challenging anyone in the business can recall.
"Whereas the Covid lockdown caused frustrations, in February onsite activity involved unprecedented commitment, discomfort and perseverance."
The only month in the past 20 years when the agency sold fewer properties was in April 2020 when virtually all commercial activity was suppressed as a result of Covid, says Thompson.
However, new listings at 1,309 for the month were 21.5% higher than in February last year.
At the end of last month, the agency had 4,873 properties on its books, the highest number in a February for 10 years.
Prices
The median price of the homes sold was $1,023,000, up 2.3% on January's median price and down 8.9% on that for February last year.
"The average price at $1,101,980 was down 1.2% on that for January and down 7.9% compared to February last year.
"Given how little trading activity was possible, not too much should be read into February's sales activity and prices," says Thompson.
"While prices continue to drop against where they were at this time last year, vendors remain firm in what they consider a fair market price," he says.
On the upside, buyer interest and attendance at open homes has started to rebuild with the return of fine weather.
Thompson says a feature of February's trading was that fewer than 6% of the homes sold were for more than $2 million. "At this time of the year that number has regularly been about 10 percent."
During the month nearly a quarter of the houses sold were in the under $750,000 price segment.
Comments from our readers
No comments yet
Sign In to add your comment