Building costs growth slows
The worst of the construction materials crisis is over, with the rate of growth in costs to build a residential home at its lowest since late 2020s.
Monday, April 17th 2023, 12:00PM 2 Comments
by Sally Lindsay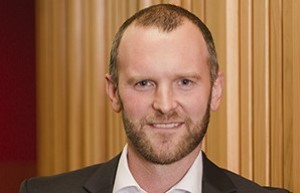 The latest Cordell Construction Index (CCCI) shows construction costs rose just 0.6% in the March quarter, well below the average quarterly increases of 2% in 2021 and 2022.
The annual growth rate has dipped from a record high of 10.5%, to 8.5% in the three months to March.
Rising interest rates have contributed to this, causing a drop in the number of new homes being consented.
Availability of materials such as plasterboard has improved, timber prices have also stabilised, especially structural timber and metal components are showing a similarly flatter trend for prices.
CoreLogic chief property economist Kelvin Davidson says the pipeline of housing that's already been approved remains large – and will keep builders busy for a while yet – so the slowing influence on actual output volumes and construction cost growth may take a while to show through clearly, but the early signs have definitely arrived.
He says it is difficult to judge how construction costs might evolve over the rest of the year, particularly with fewer houses to build in the short term.
However, the widespread devastation caused by Cyclone Gabrielle and rebuild requirements were yet to be seen and may place new upwards pressure on construction costs as resources are redirected to that work.

Despite slowing inflation numbers, Davidson ruled out the prospect of a fall in construction costs.
"The longer-term trend certainly points to a continued slowdown in cost inflation as new-build workloads ease into 2024 and capacity pressures become less acute," he says.
"People considering the new-build path are unlikely to see the costs drop to any great degree. The hope has to be that this slowdown in construction sector output doesn't turn out to be dramatic."
Davidson says encouragingly, demand incentives such as tax advantages for people to invest in new-build properties should give developers some degree of confidence to keep building new projects.
The CCCI report measures the rate of change of construction costs within the residential market for a typical, 'standard' three-bedroom, two-bathroom brick and tile single-storey dwelling.
Comments from our readers
Sign In to add your comment