March better but housing still in the doldrums
March was a somewhat perkier month for the housing market, after a particularly weak February.
Tuesday, April 18th 2023, 11:25AM
by Sally Lindsay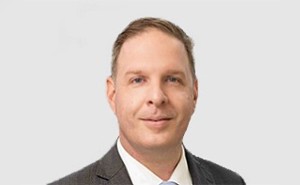 With mortgage rates now approaching their peaks, and even falling for some terms, it's not surprising there are some signs of the market stabilising, says Westpac senior economist Michael Gordon.
Even so, Gordon thinks the downward adjustment in prices has a little further to run.
The latest REINZ data show the national median selling price was $775,000, down by $150,000 from its November 2021 peak.
In Auckland, the median selling price was just above $1 million, down by $299,400 from its all-time high of $1.3 million in November 2021.
Wellington was no different with its median selling price dropping to $750,000, down $250,000 from its peak.
The picture was mixed across the country though — outside of Auckland, prices were down 0.7% for the month, which points to a slowing rate of decline rather than a bottoming out, says Gordon.
Seasonally adjusted house sales rose 9% last month, although they remain close to the lowest levels seen since 2010. The pickup in sales was across almost every region.
However, the average time to sell fell to 49 days, unwinding a spike to 53 days in February. Turnover remains slow compared to the long-run average of about 40 days.
The REINZ House Price Index (HPI) was flat in seasonally adjusted terms — the first time there hasn't been a monthly fall since November 2021.
REINZ chief executive Jen Baird, says there is no denying the economy is influencing market activity.
"While we have seen activity pick up in March, this year's summer season has been muted. Prices have eased as we can see, and properties are taking longer to sell. Buyers are taking their time, they are negotiating, and some are waiting to see if prices ease further.
"There are clear signs that we are in the lower phase of the cycle, but with nearly 6,000 properties sold, vendors who are motivated to sell are meeting the market with more realistic expectations on time frame and price. Those who need to sell are still selling."
Near the end
Gordon says the Reserve Bank is nearing the end of its tightening cycle. Another 25 basis point hike in May is expected to be a peak OCR of 5.50%.
"Markets being forward-looking, this profile has been factored into fixed-term mortgage rates for some time. In the past few months there have been a few falls in mortgage rates for terms of two years and beyond, as the market looks ahead to the possibility of OCR cuts once inflation is brought under control.
"In that light, it's not surprising that the housing market is starting to stabilise. That said, the dynamics of the market mean that we may not have seen the low in prices just yet."
Gordon says owners by and large aren't under pressure to sell at a loss, which slows the pace at which sale prices will adjust. The bank's forecasts incorporate a further 5% fall in prices this year.
Sales slow
REINZ's figures show at the end of March, the total number of properties for sale across New Zealand was 29,284, up 3,625 properties (+14.1%) year-on-year, and up 0.7% month-on-month. New Zealand excluding Auckland was also up from 14,923 to 18,742, an increase of 3,819 properties annually (+25.6%). Month-on-month, inventory increased 0.5%.
"Inventory levels are returning to the long-term average, which presents an opportunity for buyers looking to take advantage of the lower prices and less competition," says Baird. Agents tell us first home buyers are actively returning in the regions with the advantage of choice as investors remain absent.
The total number of properties sold across New Zealand in March 2023 was 5,877, up from 4,113 in February 2023 (+42.9%), and down 15% year-on-year. New Zealand excluding Auckland sales decreased by 10% year-on-year but increased 34.3% month-on-month.
Nationally, new listings declined by 17.7%, from 11,224 listings in last year to 9,242 listings in March this year. Compared to February, listings increased by 13.5% from 8,143 to 9,242.
Across New Zealand, excluding Auckland, listings dropped 15.2% year-on-year from 7,191 to 6,099.
Auckland's listings were down 22.1% from 4,033 to 3,143 year-on-year with the only regions increasing being Taranaki (+9.7%) and Marlborough (+18.6%).
Supply and demand
"The weather events of the beginning of year are still being felt in those regions heavily impacted," says Baird.
"The market is likely to remain in this phase as New Zealanders wait for the peak of inflation, a settling in interest rates and some clarity around the possible outcome of the election. That said, with the number of listings continuing to ease, we may start to see the supply/demand balance change in some areas."
The REINZ House Price Index (HPI) for New Zealand, which measures the changing value of residential property nationwide, showed an annual decrease of 13.1% for New Zealand and a 11.5% decrease for New Zealand, excluding Auckland.
Comments from our readers
No comments yet
Sign In to add your comment