Work from home lifts rents in outer suburbs
Early evidence shows working-from-home has reshaped the urban rental market structure.
Monday, May 1st 2023, 1:29PM
by Sally Lindsay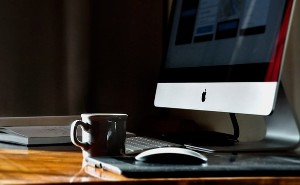 An Auckland rental gradient analysis by Auckland University Business School academics William Cheung and Edward Yiu, with Daniel Wong of the Tamaki Regeneration Company shows following the covid-19 pandemic and the resulting shift towards working from home, rents in Auckland's lower-density, city-fringe suburbs increased more than those in the city centre.
The study published in the International Journal of Housing Markets and Analysis used rental listings data in 242 Auckland suburbs from January 2013 to December 2021, as well as micro-level household data from Statistics New Zealand to understand this trend.
The academics applied a rental gradient analysis to compare rental prices pre-and post-Covid-19 and found the difference in rental prices between the city centre and suburbs further out becomes much less pronounced after 2021.
"Because many businesses introduced more flexible working arrangements following the onset of Covid-19, suburbs further away from the office likely became more attractive places to live," Cheung says. In turn, this pushed rent prices up.
"We found rents were increasing more in lower-density suburbs and that the city experienced rental gradient flattening, meaning the difference in rental prices between the city centre and suburbs further out became less pronounced post-pandemic.
"Typically, the city centre is supposed to be the most expensive part of the city, and as you move out towards the city fringe, and further, rents usually decrease," Cheung says.
"But because many people had the freedom to work from home, more people decided to live in the city fringe areas. And because they did that, it pushed the prices up."
Cheung says this suggests working from home is reshaping the urban rental structure by creating more demand for rental properties in city fringe suburbs.
"The early rental gradient and the micro-level household data analysis confirm a shift towards working from home, and I think it will likely be a long-term shift."
Instead of resisting the change, he says companyies should improve their remote work policies and capabilities.
The researchers suggest this shift in the rental market may have implications for urban planning and policy and recommend policymakers consider the changing needs and preferences of people who work from home when making decisions about housing and transportation.
Comments from our readers
No comments yet
Sign In to add your comment