Droves of landlords want to raise rents
A record 82.2% of landlords are aiming to raise rents over the coming year.
Friday, April 28th 2023, 9:11AM
by Sally Lindsay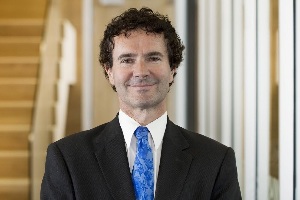 The latest Tony Alexander and Crockers Property Managers Property Investors Insight survey shows the average rent rise landlords are seeking has risen to a 10-month high of 6% from 5.6% in March and a low of 5.3% in December.
Alexander says it is not just a matter of rising costs for landlords placing upward pressure on rents.
"The Government has actively discouraged growth in the rental stock through tax changes, and a sharp acceleration in the population growth rate courtesy of a new net migration boom is lifting demand. Add in the incentive to switch property use back towards tourism and the supply/demand interaction is increasingly in favour of rents rising at an accelerating pace."
He says the Reserve Bank will not want to see this sort of thing as rising rents feed directly into inflation rates.
Rising rents also come at a time when house prices have been falling. They are now down 17% from the November 2021 peak, but still 17% above the pre-pandemic levels of March 2020.
Rising rents versus falling prices, says Alexander are rapidly shifting the equation for existing renters in favour of buying and that is going to create an interesting situation – maybe late this year. "Prices may have just about stopped falling, but rents will keep rising while population growth accelerates because of the migration boom and new build growth is set to slow down quite a bit."
Plenty of tools
He says, however, before people start thinking about rising house prices, they need to remember the Reserve Bank has plenty of tools to dampen the housing market. LVRs have been used effectively and next year the bank will have debt-to-income ratios (DTIs), which many economists believe it will introduce. At what level any DTIs will be introduced has yet to be revealed.
DTIs are likely to hit investors harder than owner-occupiers and will have the effect of bringing down house price inflation to about 3% a year instead of 6-7% seen in recent years, apart from two years of pandemic fuelled madness when the Government unleashed cheap money.
Tax changes bite
Of significance is the increased realisation by investors of the cash flow implications of another financial year ticking over and a further 25% drop for the proportion of interest expenses which can be deducted against rental income.
Alexander says the tight setting for monetary policy magnifies the impact of this tax rule change made just over two years ago.
The survey has revealed a fall in the number of investors planning to hold their property for 10 years or longer from 64% to 59%, despite the Brightline test being at 10 years.
This is the lowest reading since the survey started almost two years ago and could reflect the turn of the year rise in awareness of tax changes.
Buying intentions edge higher
However, after trending down from mid-2021 to the end of 2022 there are underlying signs that the number of investors thinking about buying a property in the next 12 months may be edging higher.
But if this is the case the movement is modest. Just over 21% of investors thinking about buying is well below the 25% near two-year average so overall interest from investors in expanding the pool of rental accommodation remains low.
The 23.4% looking to sell is, on the other hand, slightly higher than the average of 22.7%. It is the highest since May last year.
Comments from our readers
No comments yet
Sign In to add your comment