Fresh highs for rents
Median asking rents across the country hit $610 a week last month, another high this year.
Thursday, June 22nd 2023, 11:09AM
by Sally Lindsay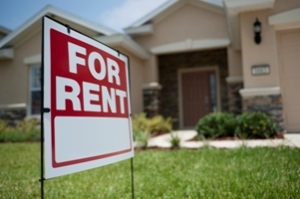 This means tenants are paying an extra $35 a week or $1,820 more a year than last year, Trade Me's May Rental Price Index shows.
Auckland is now the most expensive region in the country to rent, after the median weekly rent asking price rose to $660 last month – up 10% in just 12 months.
Meanwhile, the latest rental data from Tenancy Services shows rents are again on an upwards trajectory. The Bond Centre received 11,157 tenancy bonds in April, down from the 11,802 it received in April last year. The bonds reflect the rents being charged for new tenancies and set a benchmark for other landlords. The national average rent during April sat at $575 a week, a rise of $25 a week compared to April last year.
Trade Me property sales director Gavin Lloyd says It appears that after the large pay increases throughout last year, landlords are still feeling confident to ask for more.
But he expect rents to taper off later in the year as landlords respond to stalling wages and tenants lack of disposable income. "Until then, renters' wallets will feel the pain."
At the same time, he says the market is being hit by changes to Government tax policies, and higher interest rates.
Feverish rental prices in the regions
The Taranaki region had the highest year-on-year median weekly rent rise. At $620. it rose by $80 a week from May last year. Taranaki's median weekly rental price has steadily risen since November. "That's an extra $4,160 a year renters are paying compared to last May," Lloyd says.
In the Queenstown-Lakes district, which has a relatively small number of listings, the median weekly rent of $750, is up $150 from May last year when it was $600. The last time Queenstown-Lakes district had a median weekly rental price of $750 was in February 2020, when covid was starting to make waves globally.
"Being a tourist mecca, Queenstown-Lakes has been at the mercy of the pandemic," Lloyd says. "Prices in the district fell away substantially while the borders were closed and the number of people visiting and living there plummeted. However, as tourism ramps back up in Queenstown-Lakes, rental prices for the district are rising again."
Auckland's flooding woes
Auckland median rent rose $60 per week to $660 in May. On the supply front, the country's biggest city
The city's urban properties – apartments, apartments, townhouses and units – all hit record median weekly rental prices last month. Apartments are sitting at $570 per week, units are $530, and townhouses are $700.
"This is what typically happens - when properties get more expensive, people look to cheaper places they can live in, and that's usually smaller places like the urban properties," Lloyd says.
The squeeze on rental properties
Across the country the number of properties available to rent last month was down 19% from May last year, while demand was up 35%.
"There is a general lack of supply of rental properties in most places and there are a number of factors driving this," Lloyd says.
"During covid, when tourism and migration collapsed, landlords pulled their short-term rentals and placed them into the long-term rental market. What's playing out now is the reversal of that. Landlords are moving their properties back into the tourism market where they can make money with fewer obligations on them," he says.
However, not all regions are suffering from a lack of supply. Northland a massive 45% increase in the number of listings onsite from May last year, Manawatu/Whanganui spiked up 44% per cent and the Nelson/Tasman region rose 20%.
Comments from our readers
No comments yet
Sign In to add your comment