Property sales finally stop falling
The number of property sales last month was 7.5% higher than a year earlier – the first annual increase since May 2021, CoreLogic's latest Chart Pack shows.
Friday, June 23rd 2023, 9:23AM
by Sally Lindsay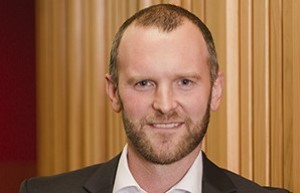 It's probably still too early to emphatically call it a new trend, says Kelvin Davidson, CoreLogic's chief property economist, but further, potentially modest, sales increases over the rest of the year wouldn't be a surprise.
Meanwhile, average property values dropped by 0.7% in May and are down by 2.3% over the past three months and 11.6% from the peak. The upper quartile continues to lead the downturn, with values down -14% from peak, compared to -10.9% and -8.8% falls across the mid and lower quartiles respectively.
"There's always a natural lag between deals 'on the ground' and the trends on a measured house price index, so anecdotes about renewed confidence suggest the index will also find a floor fairly soon," Davidson says.
Part of the reason for that is the tightening stock of listings on the market – with new listings flow still low, but sales at the other end of the pipeline starting to rise.
Available listings are about 5% lower than this time last year, with stock tightening in key regions such as Auckland, Bay of Plenty, and Wellington. Total stock on market is 33,798, -4.5% below this time last year.
First home buyers (FBH) have maintained a solid presence in the property market, with a 24-25% share of purchases over the first quarter, and now into April and May.
This has shown up in Auckland where FBH's share is 28%, vs 25% nationally).
Cash multiple property owners are also faring well, but their mortgaged counterparts are still battling with headwinds such as the LVR rules and removal of mortgage interest deductibility.
Rental growth remains in the 3-4% range nationally, but is now showing signs of a renewed acceleration, as net migration spikes higher and the availability of rental listings stays low.
Davidson says typically tenants' affordability pressures tend to dominate landlords' costs when it comes to the pace of rental increases. "Although tenants' budgets remain under strain, we're just now starting to see hints of a reacceleration for rental growth, across both main measures."
Gross rental yields nationally have finally ticked back up to the 3% mark – for the first time since March 2021 – mainly due to the continued falls in property values. However, that's still relatively low by past standards, and is less than the income returns on some other asset classes, such as term deposits.
Davidson says overall this year is still shaping up as the 'year of two halves'. "Factors such as a broad peak for mortgage rates and still-strong employment should underpin some kind of growth in sales/mortgage activity later in the year, with prices finding a floor – which will be good or bad, depending on your perspective."
He says all else equal, the end of the downturn doesn't suddenly mean the start of an upturn, however. "After all, housing affordability is still stretched, and caps on debt-to-income ratios loom large next year."
Comments from our readers
No comments yet
Sign In to add your comment