Buyer confidence far from bullish
The latest data from realestate.co.nz shows stock remains high, but new listings hitting a record low.
Wednesday, August 2nd 2023, 11:22AM
by Sally Lindsay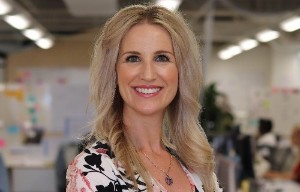 New listings on the website last month slumped to a record low.
Just 6,156 new listings came on to the market nationally– about half the number in 2007 when realestate.co.nz records began.
Comparatively, total stock was up 2.8% year-on-year last month, reaching levels not seen during any July month since 2015. Last month 27,091 homes were on the market: 2.8% more than in July last year.
New listings were at an all-time low in all regions except Marlborough which rose 12.5% year-on-year. Realestate.co.nz spokeswoman Vanessa Williams says the small regional market is prone to fluctuations, with just 72 new listings hitting the market in July, unusually low when compared to July last year. Listings were down 17.6% nationally, and 10 of 19 regions realestate.co.nz monitors had a drop of new listings by more than 20% year-on-year.
Excluding April 2020, when the country was in lockdown, it is one of the lowest months of new listings, which means new supply is limited for buyers around the country.
Stock up
However, Williams says she is surprised stock is up. "Real estate agents are indicating stabilising prices have increased buyer interest. But the data tells us that this interest hasn't necessarily resulted in more sales yet."
Auckland, Bay of Plenty, Gisborne, Hawke's Bay, and Wellington bucked the national trend with a year-on-year drop in stock levels.
"It will be interesting to see if other regions follow suit in the coming months. It is certainly possible if new listings continue declining at their current rate," Williams says.
Prices stable but deep south bucks the trend
Nationally, house prices have been stable since the beginning of the year, sitting at about $870,000. Williams says increased certainty around price can appeal to both buyers and sellers.
However, Central Otago/Lakes District has become the first New Zealand region to hit $1.5 million average asking price.
At $1,541,788, average asking prices in Central Otago/Lakes have been rising since the beginning of last year. Williams says the tourism mecca appears to exist within an economic microclimate.
"Demand remains high in the region, and seems buyers, many based overseas, are not as impacted by rising interest rates and household inflation."
Nationally, prices, although down more than $100,000 from the property market peak in January last year, the minimal changes throughout this year should encourage buyers and sellers.
Williams says prices have started level out in several regions after a turbulent 2022 of price drops around the country.
Month-on-month, only three regions had an average asking price change of more than 5% - Coromandel, up 5.9%, Gisborne, up 8.3%, and Southland, up 9.2%. The rest remained static or changed by less than 5%.
Williams says stable prices mean people transacting property will likely buy at the same price level, which might not have been the case last year when average asking prices were dropping rapidly month-on-month in some regions.
Comments from our readers
No comments yet
Sign In to add your comment