Sales numbers lift from the doldrums but prices drop slightly
Auckland's average sales price retreated a little, to $1,067,070, down 2.8% last month compared to June, Barfoot & Thompson data show.
Monday, August 7th 2023, 9:46AM
by Sally Lindsay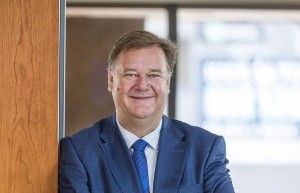 The agency says average sales prices have remained relatively static over the past three months, and July's average was just 1.7% lower than the previous three-month average.
The median price for the month at $950,000 was down 4.5% \when compared to June.
"When looking at house prices, Barfoot & Thompson managing director Peter Thompson says it's important to remember that on average in New Zealand people live in their homes for about seven years before considering their next move.
"This means many of those considering listing in the coming weeks and months will have bought their property in 2016, and in the intervening years it's likely the value of their property will have increased by about 23%.
Across July sales numbers were up on previous months.
"There are many positives to take from July's data," Thompson says.
"For the third month in a row, our sales hit more than 700 and prices remained stable, indicating the market has found a natural plateau and we can expect an uplift in activity as we approach spring."
He says vendors and buyers should have renewed confidence in market conditions. "A steady increase in sales numbers across all price points and a consistent flow of listings have buoyed the market, and it's unlikely we will see any large movements in prices as we move out of winter and into the election period," he says.
Agents sold 727 homes during July, which is up just more than 2% on June, and 19$% higher than July last year. It was Barfoot & Thompson's second busiest month for residential sales this year, beaten only by March when the agency sold 765 homes during the month.
\At 1,213, there was a steady, if slightly reduced flow of new listings coming onto the market during July. This number was down about 4% on last month, but more than 3% higher than the same month last year.
"At month's end, the agency had 4,076 available listings on its books, which is the lowest number of available listings since January last year, but there has been a significant increase in enquiries from potential vendors.
"During July, 217 of all homes sold were under $750,000, and at the other end of the scale, 10 properties sold for in excess of $3 million.
Across the rural and lifestyle market Barfoot & Thompson sold 20 properties during the month. "July was a difficult trading month for this sector for many reasons including banking decisions on lending," Thompson says. This sector is also showing green shoots, with activity from potential vendors and inquiries converting to listings.
Comments from our readers
No comments yet
Sign In to add your comment