Higher rents for fewer rentals
Rents in Northland, Marlborough and Auckland have skyrocketed in the past year, up between 10-14%, Trade Me's latest rental price index shows.
Thursday, October 12th 2023, 9:34AM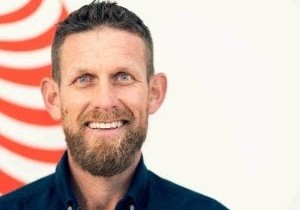 Northland had the biggest increase, up $75 a week or 14.9%, lifting from $505 to $580 in the past 12 months, followed by Marlborough, up 14% from $500 in September last year to $570 now. Auckland is up 12% since last year with a median weekly rent of $670.
The median rent held steady at $620 per week nationwide since June this year.
Those renting are still spending significantly more year-on-year, however, with the national median rent up $45 from $575 per week last Forty five dollars a week is a fairly significant increase in weekly expenses – adding up to $2,340 in a year," Gavin Lloyd, Trade Me's property sales director says.
While rental prices are relatively stable across the nation, Auckland rental properties are still reaching record highs – with Auckland three to four bedroom rentals reached a new record median weekly rent of $770 in last month.
Properties in Auckland city have been holding steady at $650 per week since April, which is appealing for those wanting to live closer to the city and save money on other expenses, such as travel costs, Lloyd says.
The North Shore is the most expensive Auckland district to rent with weekly median rent at $710, followed by Papakura at $700.
"Auckland prices are creating significant strain on renters in an environment where the cost of living is front of mind for many," Lloyd says.
Despite remaining relatively steady, Trade Me data shows the rental prices for apartments, townhouses and units are all up in median weekly rent year-on-year.
Aucklanders are paying 11.8% more to rent an apartment, 10% more for a unit and 4.4% more for a townhouse compared to the same time last year.
Not enough rentals
Across the country there is reater demand for rental properties than what is available.
There are fewer rentals than people looking. Trade Me listings were down 16% year-on-year last month, while enquiries were up 11%.
Lloyd says it is unlikely to see landlords drop prices anytime soon.
"This is creating a really tight market, and means tenants will have to reach further into their pockets in the immediate term if they're looking to move."
The biggest gap between supply and demand is in the Auckland region, with listings in September down 26%, while enquiries are up 28%.
Comments from our readers
No comments yet
Sign In to add your comment