Market blues for investors
Investors are not rushing back into the market after the easing of the LVRs, with new mortgage lending running low and pessimism settling over the industry.
Thursday, March 1st 2018, 10:00AM
by Miriam Bell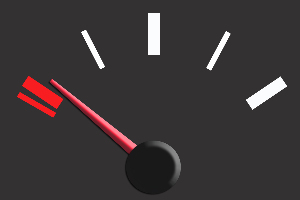 Of late, there has been some speculation that investor confidence might be on the rise, with the latest Crockers' Auckland rental index suggesting a rise in the proportion of investors planning to add to their portfolio.
But new Reserve Bank mortgage lending data indicates that the slight easing of the LVRs from the start of January has not yet prompted hordes of investors to rush back into the market.
The Reserve Bank data shows that new mortgage lending in January came to a total of $3.696 billion, which is the lowest level since January 2017.
Investors' accounted for $783 million of the new mortgage lending total, which was down on the $1.066 billion they borrowed in December.
It was also the lowest amount that investors have borrowed since the Reserve Bank started releasing the data in August 2014 – and that includes the previous low of $844 million set last January.
On top of this, investors' share of the total lending remains low at around 21%.
This is significantly down on the 35% share they had back in June 2016, prior to the introduction of the Reserve Bank's investor-focused LVRs.
Alongside the subdued investor lending trend, uncertainty over what might happen with new housing policies, like the Healthy Homes legislation and potential tax changes, is weighing heavily on investors.
Auckland Property Investors Association vice-president Peter Lewis is pessimistic about the current climate for investors.
The current housing policy drift is illogical and works on the assumption that rental properties and landlords are the problem with the housing market, he says.
"Instead of the government saying 'how can we make life harder for landlords' they should be saying 'how can we make supplying rental properties more attractive'.
"Because if they make it harder for people to supply property then it is going to impact on the supply, the prices and, ultimately, the tenants."
Lewis says that some investors are starting to get out of the residential market and, although they tend to be hobby or accidental landlords, those landlords make up the bulk of the market.
"If 20 to 30 per cent of those landlords decide to exit the market that will have a significant, negative impact on the rental market."
Landlords exiting the rental market are moving into the provision of short-term rental accommodation, commercial property or simply selling up, he adds.
Comments from our readers
No comments yet
Sign In to add your comment