Investor mortgages creeping up
Increased pressures don't seem to be putting investors off as new mortgage lending data reveals that investors' share of the lending has gone up.
Friday, May 25th 2018, 12:30PM
by Miriam Bell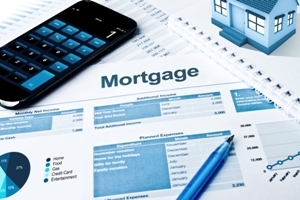 The Reserve Bank's latest mortgage lending data shows there was a total of $5.375 billion in new lending in April.
While this total was slightly down on the March's total of $5.852 billion, it was up on the $4.558 billion of new lending seen in April 2017.
Of April's new lending, investors were responsible for $1.264 billion.
Again, this was a little down on the $1.373 they borrowed in March, but it was higher than the $1.143 billion investors borrowed in April 2017.
Further, investors' share of the lending came in at around 23.5% in April, which is the highest share seen in six months.
While investors were responsible for a bigger share of new mortgage lending in April 2017 (around 25%), by the end of last year their share had dropped to around 21%.
It's worth noting that investors' 23.5% share of April lending is well down on the 35% share they were claiming prior to the introduction of the Reserve Bank's third round of investor focused LVRs in mid-2016.
However, the creeping up of investors' share of new lending in recent months is likely to be the result of the Reserve Bank's slight easing of the LVRs from the start of January.
Throughout the second half of 2016 and 2017 investors had to have a 40% deposit in order to get a loan but the Reserve Bank's easing means they now need a 30% deposit for a loan.
April market buyer analysis from CoreLogic provides further evidence that investors are active: it shows that multiple property owners are now responsible for 38% of sales.
CoreLogic's head of research Nick Goodall says that investors don't appear to be at all put off by increased costs or regulatory pressures.
In his view, they are only being held back by tougher bank lending criteria.
BNZ chief economist Tony Alexander says some investors will be discouraged by the coming anti-investor legislation and the tightness of bank finance.
"But people's awareness of the need to save for retirement has soared in recent years and housing appears to be the default investment for Kiwis."
The long-term fundamentals – ongoing shortage of supply, strong population growth and low interest rates - underpinning the housing market haven't changed, he says.
And that means property remains attractive as an investment.
Looking ahead, Alexander believes the underlying fundamentals mean the market, led by Auckland, will start to move back up again within the next 18 months.
Goodall thinks the market will stay stable for the rest of 2018, with sales ticking over and property values continuing to rise but at a relatively slow pace.
Comments from our readers
No comments yet
Sign In to add your comment