Avoid the one bank trap
Investors can be controlled by their bank - and get badly caught out when they sell - if they rely on one lender, advisers are warning.
Monday, July 9th 2018, 8:00AM
by The Landlord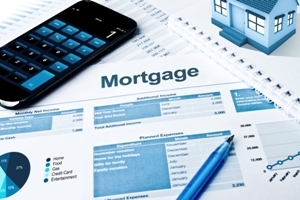 The owner of an Auckland marketing company recently decided to sell an investment property to raise much-needed business funds.
The investor had a long relationship with their bank and decided to put the asset on the market to raise some cash.
But after finding a buyer and agreeing to an unconditional sale, the investor received a nasty surprise.
The investor was told the bank would be taking all the proceeds from the sale. The lender said the cast was needed to reduce debt on the rest of the investor's portfolio.
The shocked investor was forced to complete the property sale, give the proceeds to the bank, and turn to a second-tier lender for an urgent business loan.
This investor's story is not uncommon.
Mortgage advisers say lenders have become aggressive with cross-collateralisation. They say banks are recalculating clients' financial position and asking for funds to pay down debt.
Getting a new loan, refinancing a portfolio and selling an asset has become more difficult, amid ongoing LVR restrictions and credit tightening.
Credit conditions have become noticeably tougher over the past few years.
Ongoing 60-65% LVR limits for investors, the Responsible Lending Code and even the Royal Commission into Australia's financial services industry have all contributed to the tighter conditions.
In the latest issue of NZ Property Investor magazine, advisers say that banks are placing more scrutiny on customers' ability to service multiple loans.
As such, they believe investors should have different properties with separate banks.
Squirrel Mortgages adviser Peter Norris believes it is a mistake to have your portfolio with a single lender in the current market.
He says investors can be "controlled" by their bank if they only have a single source of financing.
To read more about the pitfalls that can come with sticking to just one lender, click here to get the digital issue of NZ Property Investor magazine.
Subscribe to NZ Property Investor magazine here to get great stories like this delivered to your mailbox every month.
Comments from our readers
No comments yet
Sign In to add your comment