Investor lending activity still subdued
New data from the Reserve Bank reveals property investors took a smaller share of overall new mortgage lending in August.
Thursday, September 27th 2018, 5:00AM
by The Landlord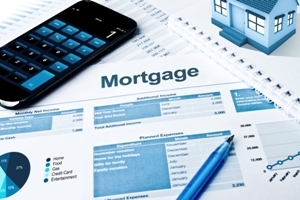 Investors borrowed $1.25 billion last month out of the $5.4 billion lent to Kiwi home buyers, a fall of about 1% of the overall new mortgage lending figure.
They borrowed $1.32 billion out of $5.5 billion in July.
The amount borrowed by investors in August was slightly up on August last year when they borrowed $1.12 billion.
But it was well down on August 2016 when they borrowed $1.75 billion.
Investors' share of new mortgage lending was hovering just over 23%.
This is slightly down on recent months and significantly lower than the high of 35% they hit back in June 2016.
First home buyers, who have enjoyed a resurgence this year, saw a slight dip in borrowing last month, making up $833 million of the $5.4 billion total.
This marked a decline from $910 million last month.
The usual Spring surge is expected to lift property sales during the final few months of the year, yet investor confidence remains subdued, owing mainly to LVR restrictions.
The Reserve Bank's LVR restrictions require investors to have a deposit of at least 35%.
On top of the LVRs, the threat of further regulation to curb investor buying, such as a mooted capital gains tax, have further dampened investor confidence.
The Tax Working Group released an interim report last week stating a capital gains tax looks likely, but that wealth and land taxes were not on its agenda.
It comes despite recent data indicating flattening house prices in Auckland. REINZ data from August revealed prices in the city fell by 0.1% in the year to July.
Overall, New Zealand house prices rose by 6.2% in the 12 months to July, according to REINZ. But it is generally thought that price growth around the country is slowing.
Comments from our readers
No comments yet
Sign In to add your comment