LVR easing talk grows
Investors might soon get a break if the Reserve Bank relaxes the LVR restrictions in its next Financial Stability Report as some economists are suggesting it will.
Friday, October 12th 2018, 12:39PM
by Miriam Bell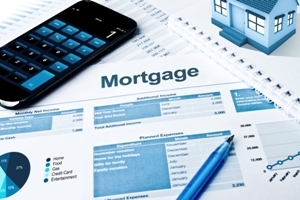 Since the Reserve Bank eased the LVR restrictions for investors – to a 35% deposit requirement from 40% - at the start of this year, there has been talk of further LVR loosening.
While the Reserve Bank is treading carefully in its approach, house price growth has not surged dramatically upwards in the wake of the initial LVR move.
Instead housing market growth nationwide has started to slow and sales activity has been noticeably more subdued.
The Reserve Bank has long said that if housing market risks decline and banks new mortgage lending standards are prudent it would consider easing the LVRs further.
Given the housing market has stabilised considerably, there has been an increase in economist predictions that the Reserve Bank could be poised to act on the LVRs again.
Kiwibank economists say the Reserve Bank's criteria for loosening LVR rules may have been satisfied by recent economic trends.
They believe that a "modest" 5% cut could happen and that a move to a 30% deposit "wouldn't threaten the integrity of the system".
The Reserve Bank's next Financial Stability Report is due on November 28 and Kiwibank's economists are picking the LVRs will be addressed then.
Infometrics has just released their latest economic forecasts which highlight "a plethora of risks that could lead to disappointing economic growth outcomes during 2019 and 2020".
"If that does occur, the government or Reserve Bank could be forced to respond with more stimulatory fiscal or monetary settings," Infometrics' chief forecaster, Gareth Kiernan says.
That could mean the Reserve Bank will cut interest rates or ease the LVRs next year.
Meanwhile, BNZ chief economist Tony Alexander recently assigned a 50+% chance to the Reserve Bank easing LVR requirements in a cyclical manner in their November Financial Stability Report.
That's because he sees nothing in front of him suggesting that house prices are going to fall away to any degree or that they will newly bound up again.
"This house price growth cycle ended two years ago in Auckland and the rest of the country will join in the flatness soon and there really is nothing new and special going on."
Westpac has been predicting that the Reserve Bank will loosen the LVRs for some time.
Comments from our readers
No comments yet
Sign In to add your comment