Housing affordability improves
Falling house prices and historically low mortgage rates have led to an improvement in housing affordability around New Zealand.
Thursday, October 18th 2018, 11:08AM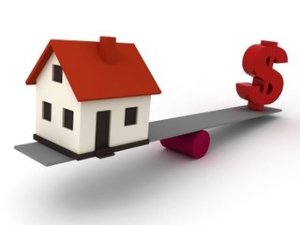 According to the latest Massey University Home Affordability Report, there was a 4.4% improvement in national affordability over the most recent quarter.
It also shows a small improvement of 2.1% in affordability over the past year.
While there were varying results across the country over the past quarter, seven out of 13 regions showed improvements in affordability.
Northland led the way with a 6.5% improvement in affordability.
Massey University associate professor Graham Squires says decreasing house prices around New Zealand continue to be the key driver.
The country's most expensive regions – Auckland and Central Otago Lakes – were amongst the regions to show declines in house prices, he says.
"Auckland's median house price fell by $14,000 and Central Otago Lakes' by $20,000 over the quarter.
"However, both these regions were eclipsed by Northland, where prices fell by $24,000, arguably due to spill-over effects from Auckland's decline."
But it's not just falling house prices that are aiding affordability, it is also the decrease in mortgage rates.
Squires says we are currently seeing the lowest ever mortgage rate in the two-year fixed data series, so the ability for homeowners to repay mortgages looks favourable in the short term.
"Interestingly, lower rates are coinciding with a cooling property market in many regions."
Despite the changing market, Central Otago Lakes, which includes Queenstown, remains New Zealand's least affordable region, followed by Auckland.
"However, median house price-to-income ratios are starting to contract, with house prices in Central Otago Lakes moving from 13.7 to 13.2 times annual wages," Squires says.
"At a national level, this ratio has moved from 9.1 to 8.8.
"This is still significantly higher than the national ratios that were common in the 1990s – when median house prices were around four times annual wages."
Meanwhile, Nelson/Marlborough experienced the country's largest drop in affordability over the last quarter, declining by 8.5%.
Squires says this was also driven by changes in the median house price – with the Nelson/Marlborough region seeing an increase of $34,000 over the last quarter.
Southland remains the country's most affordable region, followed by Taranaki.
Comments from our readers
No comments yet
Sign In to add your comment