Cooling migration pressure
Migration flows into New Zealand continue to ease and that should help to ease some housing market demand pressure.
Friday, October 19th 2018, 1:09PM
by Miriam Bell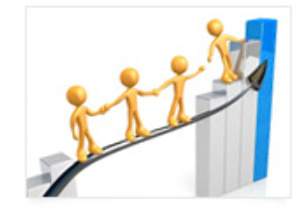 Stats NZ has released its latest data and it shows that net migration into New Zealand is continuing to cool from the historic highs it hit last year.
Annual net migration was 62,700 for the year ended September 2018. That's down 8,300 from the record peak hit in the year ended September 2017.
Further, once seasonally adjusted, there was a monthly gain of 4,640 migrants in September 2018, which was down on the 4,990 seen in August.
Stats NZ population insights senior manager Brooke Theyers says an increase in migrant departures, and decrease in migrant arrivals, both contributed to a lower net migration level.
"However, the increase in migrant departures had a greater effect as the change was larger, particularly for non-New Zealand citizens."
For Westpac senior economist Satish Ranchhod, the data shows the trend decline in net migration is firmly in place.
He says the monthly net gain was lower than they expected and is the lowest monthly net inflow since 2014.
Further, the annual inflow of people into the country has fallen from a peak of 72,400 in 2017 to 62,700 now. "While that's still high, it's the lowest level since October 2015."
Looking forward, they expect that migration will continue to ease back over the next few years, pulling population growth down in the process, he says.
"This reinforces our expectations for a period of soft demand growth over the coming years."
ASB senior economist Mark Smith agrees migration flows are easing, but says they are still strong compared to historical norms.
Annual departures have firmed to 66,249 persons which is the highest since February 2014, he says.
"The pick-up in annual departures was broad based, with annual departures to Australia at the highest level since April 2015 – likely due to the strengthening Australian labour market and higher wages on offer."
Smith says ASB also expects annual net inflows to continue to recede from record highs to reach around 40,000 persons by the end of next year.
Comments from our readers
No comments yet
Sign In to add your comment