SuperCity now a buyers market
Take note, investors - Auckland is now a buyers' market for the first time since 2011, Realestate.co.nz's October data reveals.
Thursday, November 1st 2018, 10:00AM
by Miriam Bell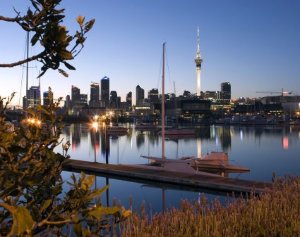 The real estate website's latest data has new listings in the region up by 20.1% year-on-year in October.
That leaves the total number of homes for sale up by 17.0% to 9,906 when compared to October 2017.
At the same time, the average asking price in the region was down by 1.3% from last month to $964,936.
Realestate.co.nz spokesperson Vanessa Taylor says the level of new listings, total amount of stock for sale and slower sales rates means the Auckland market now favours buyers to an extent not seen for nearly nine years.
"It means that buyers have a lot more choice - with plenty of properties to choose from - and can take a considered approach to their buying process."
But it's not just the Auckland market which has changed.
Realestate.co.nz's data shows that new listings are up by 14.6% across the country, while the national average asking price fell by 2.1% to $676,100 in October.
Both the increase in new listings and the fall in the national average asking price were driven by the main centres.
Alongside Auckland, Wellington, Central Otago/Lakes and Canterbury all saw their new listings go up and their average asking prices go down.
Despite this, Central Otago/Lakes remains the only region to top the "one million dollar" average asking price across the country at $1,057,019.
Taylor adds that the Wellington region's 10.0% increase in new listings was very timely, considering the level of new listings has been sluggish since April.
"The region has been traditionally a tightly held market with relatively fewer stock options, influenced by the condensed size of the market."
While the main centres all eased, a number of regional markets continued to see strong price growth.
Marlborough, Hawke's Bay, Manawatu/Wanganui, and the Waikato saw all-time average asking price highs in October.
ASB economist Kim Mundy says the data shows the lift in new listings was widespread, with 14 regions all registering a lift in monthly new inventory.
"On an annual basis, new listings are sitting 18% ahead of October last year, with double-digit growth in a number of regions including Northland, Auckland, Waikato, the Bay of Plenty, Canterbury and Central Otago."
Despite pockets of activity, the general trend of an easing housing market remains intact, she says.
"The recent run-up in provincial house prices (as they played catch up with other centres) appears to be running out of steam as listings rise (or shortages lessen).
"We are expecting this to be reflected in prices going forward with an easing in house price growth likely outside of Auckland and Christchurch.
"While in those two main centres prices are expected to be flat to slightly lower over coming months."
Comments from our readers
No comments yet
Sign In to add your comment