Investor exodus unlikely
Disappointment is on the cards for the Government as their policy changes are unlikely to cause a mass exodus of investors from the housing market, experts believe.
Friday, November 2nd 2018, 10:40AM
by Miriam Bell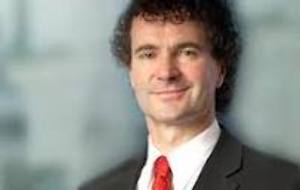 BNZ chief economist Tony Alexander
BNZ chief economist Tony Alexander says that, despite what the Government and media claim, the market is simply not dominated by property speculators, rather most investors are long-term holders.
That's why Housing Minister Phil Twyford is likely to be disappointed by a lack of impact from the looming investor-directed policy changes, he told attendees at TMM's Better Business Conference this week.
"There will likely be some restraint on house prices from tightening rules facing investors but the impact is likely to be minor.
"I believe that people who have invested in property will simply push out the horizons for their goals and hold their properties for longer."
Some investors will sell up but the result will not create more housing, Alexander says.
"Think of this situation: a young couple is living with their parents to save to buy a property. They buy a house off an investor who is selling up.
"They move into the house – and where do the tenants go? There is simply one less house and one more family in the already strapped rental pool."
One definite market impact of all this will be that rents will go up and landlords will get more discerning about the tenants they select, Alexander says.
"It is going to cause a lot of pain for the lower end of the tenant spectrum. Landlords will become a lot more discerning about who they choose as tenants.
"This is going to become an increasingly big problem at the lower end of the socio-economic spectrum and the Government is going to be grappling with it for a long time to come."
CoreLogic head of research Nick Goodall agrees. He told conference attendees that there has actually been a slight tick up in investor activity in the market over the last couple of quarters.
"While investor activity dropped off significantly after the introduction of the Reserve Bank's third round of LVRs back in 2016, it has picked up recently and that means that investor demand is still there."
In his view, investors still see value in the market – despite extra pressures like the looming removal of negative gearing, a potential tax on capital gains and tenancy law reforms.
Goodall also says he doesn't think there is going to be a mass exodus of established investors from the market.
"Many have been investing successfully for many years – are those investors just going to get out? No, they will find out how to continue being active and successful in the market and adjust their behaviour accordingly.
"But, and this is key, I don't think we will get as many new investors. Young potential investors are more likely to look at other options besides property and see those options as easier."
Read more:
COMMENT: What "bad tenant" tales are really saying
Comments from our readers
No comments yet
Sign In to add your comment