Insurance essentials
Too often investors do a quick once-over on the insurance front. But when it comes to commercial property that's a mistake – instead it's worth getting to grips with the fundamentals.
Monday, November 19th 2018, 7:49AM
by The Landlord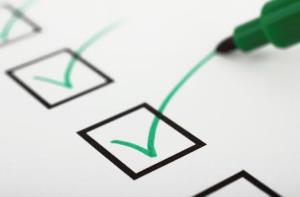 It's sad but true: It's often a disaster – be it big or small – that forces people to realise just how critical it can be to have comprehensive insurance cover in place.
New Zealanders often have a causal relationship to insurance, with vehicle insurance coming first in their affections.
Investors are probably more attuned to the importance of insurance for their properties than many. But commercial property insurance is a whole different ball game to residential.
It is not a case of one size fits all or even one policy fits one property type. Rather it's a complex, multi-faceted business.
So this month's issue of NZ Property Investor magazine, we feature a comprehensive guide to the fundamentals of insuring a commercial property.
Before organising insurance for a commercial property, it is critical that the property owner knows and understands every aspect of their property and the potential risks surrounding it.
Insurance Council chief executive Tim Grafton says there is a standard list of factors that must be investigated.
The more obvious of these include assessing whether the building is structurally sound and compliant with the Building Code; and finding out the NBS rating and establishing how earthquake vulnerable the property is.
But there are other, less well known elements to look into too. These include a building's non-structural seismic restraints, passive fire elements and cladding.
Grafton says that, in terms of insurability, it's important to know if all these elements are compliant with the regulations.
"If a property owner doesn't have all these aspects of a property fully checked out, they could be at risk of a good deal of loss."
To read more about commercial property insurance, click here to get the digital issue of NZ Property Investor magazine.
Subscribe to NZ Property Investor magazine here to get great stories like this delivered to your mailbox every month.
Comments from our readers
No comments yet
Sign In to add your comment