Migration at lowest since 2015
The number of people moving to New Zealand is at lowest level in three years but economists say that doesn't mean a rapid fall in migration is coming.
Thursday, November 22nd 2018, 12:30PM 1 Comment
by Miriam Bell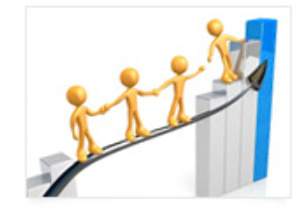 Annual net migration eased to 61,800 in the year ending October 2018, according to the latest data from Stats NZ.
That is as compared to 62,700 for the year ended September 2018. It's also down 8,900 from the October 2017 year.
At the same time, once seasonally adjusted, the monthly net migration gain for the October 2018 month was 4,660, as compared to the 4,630 seen in September.
Stats NZ population insights senior manager Brooke Theyers says this reflects both fewer migrants arriving in New Zealand and more leaving the country.
"Both trends helped bring annual net migration to its lowest level since the year ended September 2015."
But ASB senior economist Mark Smith says that while arrivals are slowing, departures look to have plateaued at historically-low levels.
In his view, although annual net migration inflows have slowed to a three-year low, the pace of deceleration looks to be easing.
"The figures are volatile, but they do not suggest net immigration is rapidly slowing.
"We expect annual net PLT inflows to continue to gradually recede from record highs, reaching around 40,000-45,000 persons by the end of next year."
For Westpac senior economist Satish Ranchhod, today's result leaves the trend decline in annual net migration firmly in place.
He says while the annual inflow of people into the country is still high, it's the lowest level since August 2015.
"Departures of non-New Zealand citizens - the key factor pulling overall migration down - remain elevated and we expect these outflows will remain strong for some time yet.
"However, these flows do appear to be flattening off and will be worth watching over the next few months."
Looking forward, Westpac expects that migration will continue to ease back over the next few years, pulling population growth down in the process, Ranchhod says.
Comments from our readers
Sign In to add your comment