Court of Appeal rules against price fixers
The Court of Appeal has found in favour of the Commerce Commission in a long-running price-fixing saga involving two Hamilton real estate agencies.
Friday, November 23rd 2018, 2:22PM
by The Landlord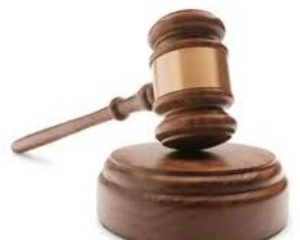 Back in 2015, the Commission went to court alleging that Lodge Real Estate and Monarch Real Estate and their directors engaged in price-fixing in breach of the Commerce Act.
The Commission also alleged the two agencies, along with other Hamilton real estate agencies and their directors, had agreed on a planned regional response to Trade Me's changed pricing model.
This involved a so-called "vendor funding" model, whereby the agencies would no longer pay for TradeMe property listings, as had previously been the practice.
Under "vendor funding", the seller of the property or their agent would meet the cost.
While the other agencies involved pled guilty to the charges and paid hefty fines, Lodge Real Estate and Monarch Real Estate decided to fight the charges.
Initially, they were successful in a High Court trial, with Justice Jagose dismissing the Commission's case against them.
He ruled that although there was an arrangement between the respondents it did not have the purpose or effect of fixing the price for TradeMe listings services.
However, the Commission appealed that ruling as it considered the High Court had erred in its interpretation of the law.
Now, the Court of Appeal has overturned the High Court decision and found that the agencies and their directors had engaged in price-fixing.
Chairman Dr Mark Berry says the Commission is pleased the Court of Appeal judgment had provided clarity on the law.
"The judgment confirms it is unlawful for competitors to collectively agree they will pass on cost increases, rather than letting competition take its course.
"The Court has endorsed our view that collusion on a start or offer price is unlawful, even where the trader retains some discretion as to the final price."
He says the Court of Appeal agreed that prices had been fixed because consumers "lost the opportunity to be offered a price which had been set … in response to working competitive market forces".
The Court of Appeal has now referred the case back to the High Court for a penalty hearing.
Read more:
Court of Appeal for price-fixing charges
One million dollar penalty for Hamilton price-fixer

Comments from our readers
No comments yet
Sign In to add your comment