CGT would be repealed under National
If a capital gains tax is put in place by the Labour-led government, it will be repealed by a National government, National Party leader Simon Bridges says.
Monday, November 26th 2018, 4:00PM
by Miriam Bell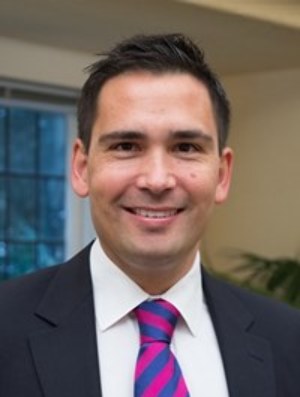 Bridges, who made the commitment in a speech today, says that new taxes instituted by the Government are hurting New Zealanders and a capital gains tax will only add to the pain.
Given the Tax Working Group (TWG) has announced it is looking at two options for a capital gains tax, the Government is likely to legislate for such a tax, he says.
"Even the Tax Working Group has conceded that this won't fix the housing market but will lead to higher rents for those who can least afford it."
Rents are already on the rise due to a raft of new policies and taxes – including the ring fencing of losses, extending the bright line test, and tenancy law reform – which impact heavily on landlords, Bridges says.
"A capital gains tax is a tax on small business owners and entrepreneurs, people who have worked hard for decades to grow the value of their business, paying tax and employing people, only to get whacked with yet more tax when they sell for retirement."
For this reason, Bridges says that if the Government legislates a capital gains tax, like the TWG has signalled it will recommend, before the next election, then a National Government will get rid of it.
The National Party's finance spokesperson, Amy Adams, has previously been vocal in her concerns that the TWG plans to recommend a capital gains tax.
She has said a capital gains tax would lead to further rent increases and hurt those who can least afford it, as well as driving firms away from New Zealand.
But, until now, the Party has not committed to actually repealing a capital gains tax once it has been legislated.
ACT Party leader David Seymour says he will hold the National Party to its "no new taxes" commitment.
However, there is some doubt as to whether there will be a majority recommendation on a capital gains tax from the TWG.
That's because, in a recent speech, one of the TWG members, former Inland Revenue deputy commissioner Robin Oliver, said the TWG was divided on the issue of capital gains tax. There are likely to be options, not conclusions, he said.
If the TWG does make a capital gains tax recommendation, there is also doubt over whether the Government would move to implement it.
While the Labour and Green Parties officially support the introduction of a capital gains tax, in the past NZ First has been staunchly opposed to the concept.
To date, NZ First leader Winston Peters has not clarified his current stance on a capital gains tax, but commentators have noted that he risks alienating his core constituency if he supports the introduction of one.
Read more:
Comments from our readers
No comments yet
Sign In to add your comment