Queenstown price chill post-ban
The Central Otago-Lakes District could be feeling the effects of the foreign buyer ban with new data showing a sharp drop in the region's average asking price.
Monday, December 3rd 2018, 6:00AM
by The Landlord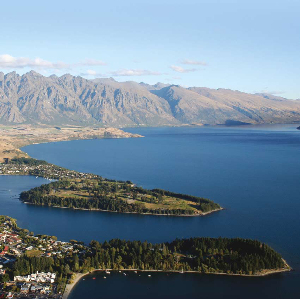 Central Otago-Lakes District's average asking price fell to $857,011 in November – which was an 18.9% fall as compared to October, according to Realestate.co.nz's latest data.
New listings were also down (by 4.6%). There were 247 listings in November, as compared to 236 in October at the much higher average asking price of $1,057,019.
Realestate.co.nz spokesperson Vanessa Taylor says it could be that in the run up to the foreign buyer ban there was an influx of top end properties that owners were eager to get across the sold line.
Alternatively, vendors were testing the market and would have been open to a sale at the right price, she says.
"Now that the foreign ownership window has largely been closed, they may well have sold the property or taken it off the market either to retain it, or to consider other options in the future.
"Time will tell what it means for the Central Otago-Lakes District."
In the meantime, it means that the Central Otago-Lakes District has lost the top asking price position to the Auckland region.
The Auckland region's average asking price came in at $949,345 in November, which was 1.6% lower than October.
Taylor says that Auckland's average asking price has sat around the $950,000 mark all year and it is positive to see the region remaining so stable.
Although new listings in Auckland in November dropped on the back of a big increase in October, the total number of homes on the market was up by 5.0% on November 2017.
"The net outcome is that there is more choice for property seekers," Taylor says.
Nationally, the average asking price in November was $653,575, which is a 3.3% decrease on October.
While the four main regions remained relatively static on average asking prices, three regional areas reached all-time average asking price highs.
The Southland region saw a 6.9% increase to $321,216 in November, as compared to October. This was followed by the Bay of Plenty (up 6.6% to $680,754) and Nelson & Bays (up 1.5% to $651,686).
Taylor says there has been some regional variances this year, with some regions (Hawke's Bay, Marlborough and Manawatu/Wanganui) seeing price corrections after early spring record highs.
"But nationally we have seen a relatively stable asking price environment, with average asking prices sitting around the $650,000 mark during 2018."
Comments from our readers
No comments yet
Sign In to add your comment