Summer bounce means record prices
House prices hit record highs around the country – apart from in Auckland where they are flat-lining, the November data from REINZ shows.
Friday, December 14th 2018, 10:47AM
by Miriam Bell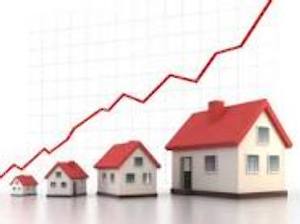 While Auckland's median house price was up by 0.3% on last month, it has dropped by 1.5% year-on-year.
This left it at $867,000 in November, as compared to $880,000 at the same time last year.
In contrast, the national median house price in November for residential properties came in at a record $575,000, as compared to $562,000 in October.
That's an increase of 6.5% from $540,000 at the same time last year.
Around the country, six regions achieved a record price during November.
They were Northland (up 21.2% to $515,000), Waikato (up 8.0% to $529,000), Hawke's Bay (up 11.9% to $470,000), Wellington (up 11.5% to $613,000), Tasman (up 19.2% to $645,000), and Southland (up 3.8% to $275,000).
REINZ chief executive Bindi Norwell says New Zealand has now seen record median prices set for two months in a row.
"In fact, prices rose annually in 14 out of 16 regions around the country – the only exceptions were Auckland and Canterbury.
"Of those 14 regions experiencing annual increases, seven of them saw double digit increases showing the strength of the market."
That price growth been driven by extremely strong growth in some of the regions where demand for good properties continues to outstrip supply, she says.
Sales were up slightly year-on-year in November, with the number of sales nationwide rising by 2.6% year-on-year to 7,286, as compared to 7,102 last November.

In Auckland, the number of properties sold increased by 3.9% year-on-year to 1,963 in November 2017, as compared to 2,039 at the same time last year.

The regions with the largest annual increases in sales volumes were Gisborne, the West Coast, the Bay of Plenty and Marlborough.
Norwell says November was another strong month of property sales, with annual increases in volumes in 10 out of 16 regions.
"From a national perspective, November saw the highest volume of sales across the country in six months."
ASB economist Kim Mundy took a slightly different view, saying that sales actually fell over November, following October's strong lift, leaving annual sales activity only slightly higher than in November 2017.
However, still strong sales in provincial markets highlight the difference within New Zealand regional housing markets at the moment, she says.
"Recent dips in mortgage interest rates and the easing of the LVRs from 2019 should further boost demand and support provincial markets."
Meanwhile, affordability remains stretched in the Auckland housing market, despite the recent stall in house prices, Mundy says.
"November's REINZ data show house price growth remains non-exsistent in Auckland and, as a result, we continue to expect regional house price growth to converge with a flat Auckland housing market."
Comments from our readers
No comments yet
Sign In to add your comment