Auckland prices at 35 month low
The City of Sails' median price has fallen to its lowest point in over three years although there are still pockets of price growth around the region.
Thursday, February 14th 2019, 10:34AM
by Miriam Bell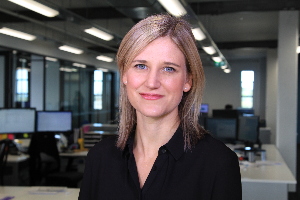 That's according to the latest REINZ data which shows Auckland prices fell by 2.4% to $800,000 in January, as compared to $820,000 in January 2018.
This is the region's lowest median price since February 2016, with falls across Franklin, Rodney, North Shore and Papakura districts ranging from -0.7% to -13.2% during the month.
But REINZ chief executive Bindi Norwell says there are still pockets of price growth across Auckland as Auckland City, Manukau City and Waitakere City all saw annual increases of between 1.5% and 9.5%.
"December and January usually see prices decline and then pick up again in February and March, so we'll be watching closely to see whether this is just the usual slowdown or whether it's the start of something wider.
"What we can say, is that it's too early to call this a trend and it's too early to confirm whether the Auckland market has actually turned."
Christchurch also saw an annual decline in house prices. The Garden City's median price was down by 0.7% to $431,900 in January, as compared to $435,000 in January 2018.
In contrast, the country's other 14 regions saw annual increases in their median price, with five regions recording new record median prices.
Those regions were Waikato (up 12.6% to $550,000), Manawatu/Wanganui (up 21.7% to $348,000), Marlborough (up 16.3% to $477,000), Otago (up 6.4% to $475,475), and Southland (up 15.6% to $277,500).
Wellington also saw strong annual growth of 12.2%, which took the region's median price to $562,000 in January, as compared to $501,000 the year before.
Norwell says it shows a two-tier market is at play with Auckland and Canterbury experiencing a slowdown in prices, but the rest of the country seeing strong price growth.
"This increase in price once again highlights how the lack of supply is continuing to push up house prices, therefore, it's essential that as a country we address this fundamental issue sooner rather than later.
Meanwhile, sales were down nationwide with the number of properties sold during January falling by 2.5% year-on-year to 4,372.
In Auckland, the number of properties sold decreased by -2.8% year-on-year to 1,152 and was the lowest for two years.
Norwell says that, following a slow December, January was very quiet from a sales volume perspective with the number of properties sold across the country the lowest in 24 months.
"However, some areas bucked the trend with seven regions seeing an annual increase and Tasman and the Bay of Plenty seeing double-digit increases in the number of properties sold during January."
On top of the decline in sales, the median number of days to sell a property nationally has increased to 48, which is its highest level in nearly seven years.
The number of days it takes to sell a property in Auckland is now 51, which is the highest number since February 2009.
Norwell says real estate market activity generally picks up after the holiday period ends. "This is something we'd expect to see again this year with no signs yet pointing to a significant, longer term decline in sales volumes."
But inventory levels continue to be of concern at the moment for the industry, particularly with four regions (Wellington, Gisborne, Otago, Hawkes' Bay) having less than 10 weeks' inventory available, she adds.
"These low levels of inventory will continue to push prices up in these regions and are likely to cause people to have to look further out for affordable properties."
Comments from our readers
No comments yet
Sign In to add your comment